Video: Quick look at Meizu Pro 6 – first impressions, camera, performance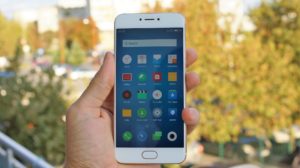 In the last couple of days we shared with you some articles on current Meizu smartphones. Some of them are dedicated to the Meizu Pro 6 – a premium smartphone which is very similar to the Apple iPhone. However, this is not yet another cheap alternative. No. This Meizu product is charming in its own way and has a good number of merits – a 10-core Mediatek Helio X25 processor, 5.2-inch Full HD Super AMOLED display, which is pressure sensitive, a 21MP main camera, accompanied by 10 LED flashes, and it's only 7.3 mm thick.
If you are interested in this Meizu, you can use some of the following links for more information:
★ Check price here: http://amzn.to/2en6Lvw
★ Other Meizu smartphones: http://amzn.to/2e5MuYd
The goal of this article is to present to you the most important characteristic features of the given product, so that you can make an informed decision in case you want to purchase. If you like this video, you can subscribe to our YouTube channel, share, comment, and hit the thumbs up button.