[Video Review] LaptopMedia's first in-depth video review – MSI GS66 Stealth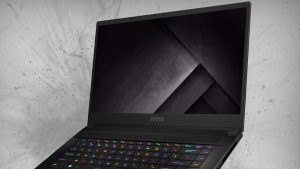 Today we are super excited to share some wonderful news with you. We have uploaded our very first in-depth video review and we'll leave a link for you below to check it out. It's on the MSI GS66 Stealth, which is a wonderful device and has a lot that could be talked about.
If you still prefer to read our written review on the GS66 Stealth you can do so here.
We know that there are things that need to be ironed out for the review to get better, but we believe that with your guidance and support, we can truly create something very informative and useful. Enjoy!
You can check the prices and configurations in our Specs System: https://laptopmedia.com/series/msi-gs66-stealth-10sgx-10sfx/