Ediloca hiDRIVE review – affordable, rugged, and superfast Thunderbolt 3 External SSD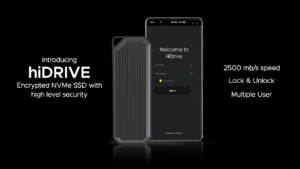 The new Mac mini is great. You can get it with 16GB RAM and 1TB SSD for $1299. Or the same configuration but with 8TB storage for $3699. Wait, what?!
Yes, more and more manufacturers design their new products with soldered storage, and choosing a configuration with a bigger SSD costs an arm and a leg. But now you can get the same for less than half the price, thanks to this new external SSD called Ediloca hiDRIVE.
It's got a lot of different capacity options with up to 8TB but starts out at just $140 for the 1TB option (limited-time offer). They currently have a GadgetAny campaign and have raised nearly 440% more than their original goal, which shows that we're not alone in the search for affordable and fast storage.

Specs Sheet
| | Ediloca hiDRIVE |
| --- | --- |
| Capacity | 1TB / 2TB / 4TB / 8TB |
| Dimensions (L x W x H) | 120 x 45 x 16 mm / 4.72 x 1.77 x 0.62 inches |
| Weight | 98g |
| Interface | Thunderbolt 3 |
Design
Starting off with a physical description of the hiDRIVE, it's got a more rugged look with a long and rectangular shape. The corners are chopped off, while the top left one has a loop for attachment. The drive is protected against water and dust, with an IP67 rating while the zinc alloy chassis protects it against drops and shocks. The SSD easily fits in the palm of your hand, while weighing only 98 grams, so you can even put it in your pocket and forget it's even there.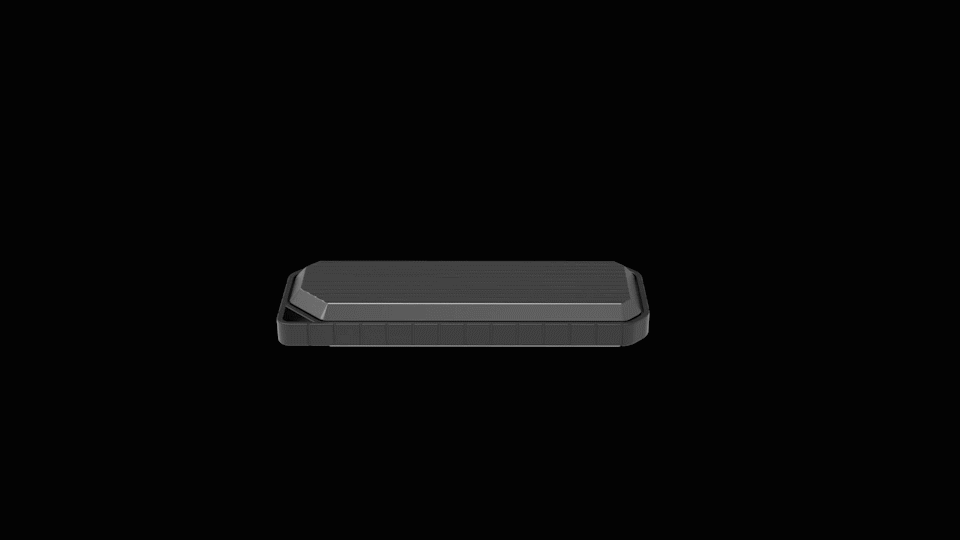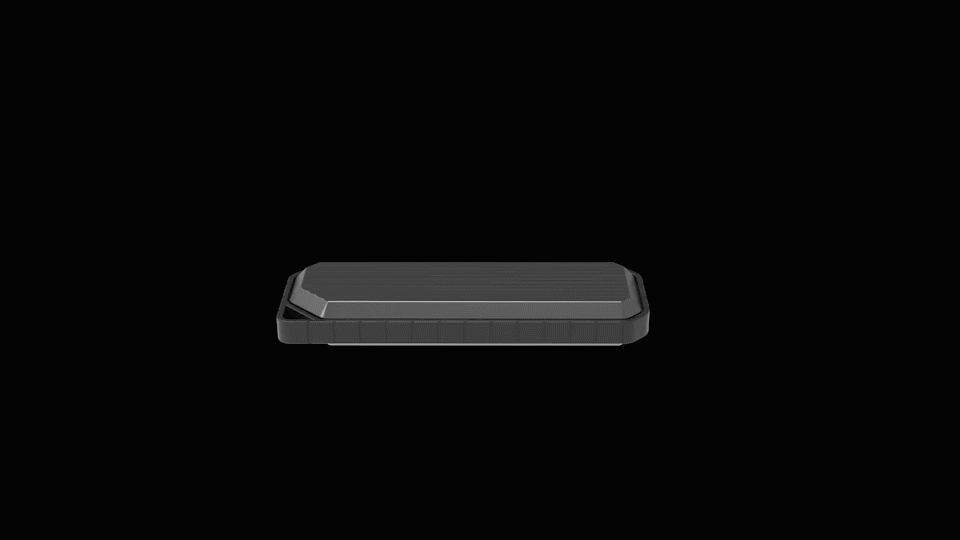 Features
The hiDRIVE, thanks to its large capacity options can be suitable for everyone who needs extra storage. It's supported by nearly every type of device and operating system, including Windows, Linux, Android, Apple's iOS, and MacOS, as well as your PlayStation or Xbox. Security is another area where the SSD excels. While we've seen competitors offer a physical pad for the user to enter a password, Ediloca have gone the extra mile to offer a separate app that you can use to manage the data on it, as well as lock the drive or block certain devices from accessing its information. The hiDRIVE is protected by AES-256 encryption, the toughest one from the Advanced Encryption Standard, used by governments and institutions to keep their data safe.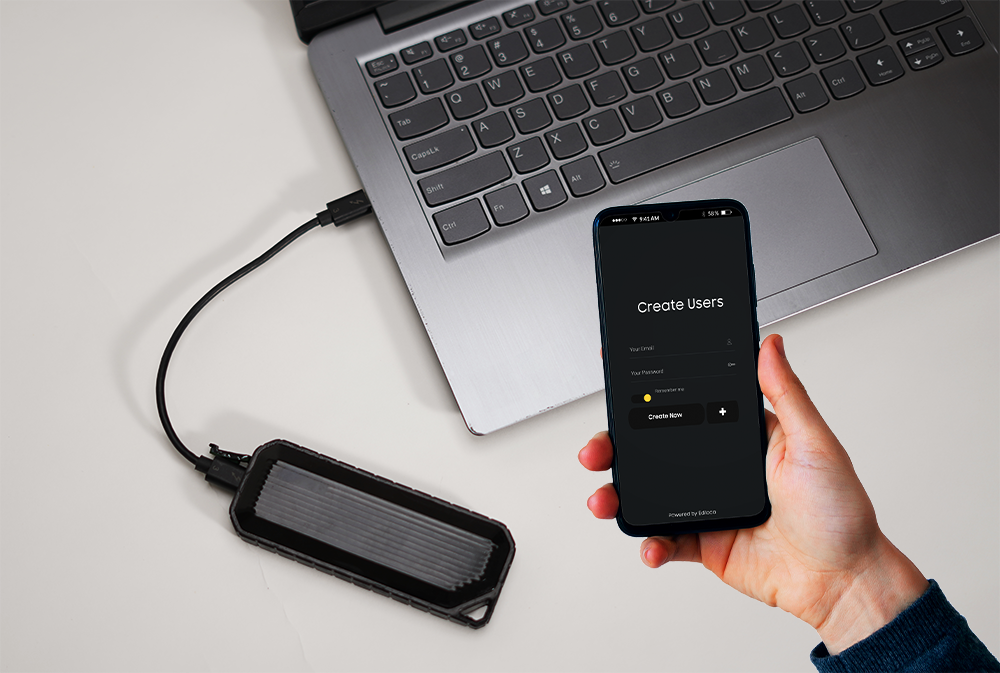 Thanks to the Thunderbolt connection, you can instantly transfer files from the hiDRIVE to your system. Testing the drive in the BlackMagicDesign DiskSpeed Test shows write speeds of 1919 MB/s and read speeds of 2687 MB/s. In practice, the drive is quick enough for transferring movies and videos in seconds, while if you're gaming, the Zinc enclosure keeps everything cool. To make sure the hiDRIVE has a longer lifespan, it's got a DRAM cache chip. Inside SSDs, it works by transferring data constantly between the memory cells of the drive, so their wear is even, thus increasing longevity.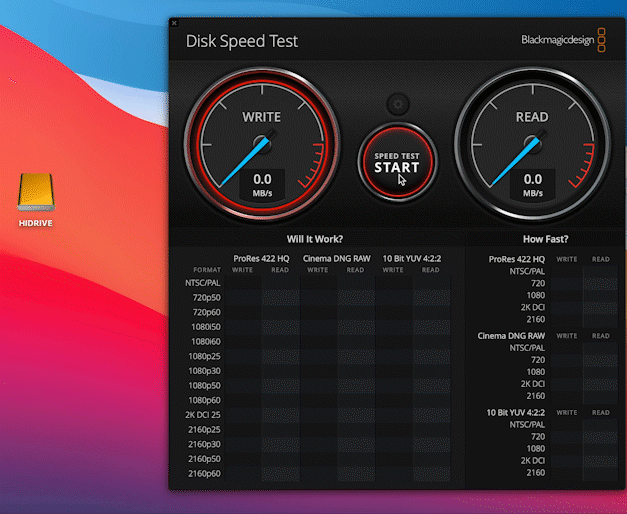 hiDRIVE vs Competitors
Verdict
We've been looking for an affordable alternative to the expensive SSD storage configurations, and it looks like Ediloca has the answer – hiDRIVE – an external SSD that puts a huge focus on speed and security.
When comparing the price of the 1TB version of the hiDRIVE to its competitors, it's clear that this SSD is much more affordable while offering similar or even better features. The competitors do have better brand recognition, which can factor in your decision, however, with a 5-year warranty the hiDRIVE brings peace of mind plus the nice perks like the app and the encryption. You can also get very high capacities, with up to 8TB, so videographers and filmmakers have a large canvas to play with. Being able to edit off the drive itself is another huge benefit.
You can buy the Ediloca hiDRIVE from the GadgetAny campaign here.