Best notebooks of 2015 depending on your needs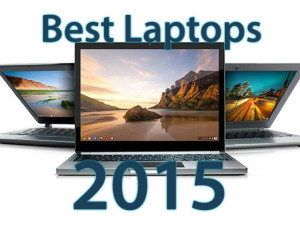 It's that time of the year again and with the holiday cheer comes the desire to treat yourself with a new consumer electronics or just make a close friend of family member happier. So if you are looking for a notebook for a Christmas present, we've got your back on this one. In this article, we will try to give you one of the best choices for notebooks depending on your style of work and needs.
We've got four categories installed for you – budget, everyday, for intensive workload and multimedia, and, of course, gaming. We were able to review most of the notebooks listed below so be sure to check out our pieces and also choose wisely! We still haven't come across the "perfect" notebook, but some of the offerings might appeal to some users depending on their needs. So without further ado, let's take a look a the devices at hand.
Contents
Budget notebooks
If you aren't looking for anything too special, there's that "budget" class that doesn't require a bag full of cash just to get done your daily tasks. We've prepared three notebooks from HP, Lenovo, and ASUS. All three don't come with super-powerful hardware, but they do offer at least the bare minimum.

HP 255 G4
This is an AMD-powered notebook and its the cheapest in our recommendation list. And it's logical given the old CPU and the fact that AMD is the king of budget hardware. Anyway, the AMD E1-6015 dual-core CPU will do just fine for streaming your favorite movies and browsing around the Internet. The notebook also comes with 4GB of DDR3 RAM and 500GB of HDD storage. That's more than enough to keep your personal and work-related files at one place.
The GPU-intensive tasks will be taken care of the AMD Radeon R2 integrated graphics and the 15.6-inch HD (1366×768) TN display will do just fine for you everyday tasks. There's also a USB 3.0 port for faster data transfer and all of this hardware should be running for a decent amount of time given the energy-efficient nature of the hardware.
You can check other available configurations with slightly more powerful processors at Amazon.com, but this will add a bit more on the $350 budget.

Specs sheet
Lenovo IdeaPad B50
The Lenovo IdeaPad B50 comes in various variants with a wide selection of CPUs and GPUs as well as storage options. We will try to cover all but if you are more interested in a particular model, we suggest you visit Amazon.com for more information about prices.
Anyway, as the price increases, the notebook boasts more powerful CPUs, some of which are part of the 5th generation Broadwell family. There are models that feature the low-end Celeron N series CPUs as well as Pentium chips. More balanced models offer Core i3 configurations while some of the variants integrate Core i5 and Core i7 CPUs for some serious work. Also, some notebooks from the series boast the new AMD mobile GPUs like the AMD Radeon R5 M330 that's suitable for multimedia. You can also rely on some models that only have the iGPU which will surely boost the battery performance.
As for the storage options, there are mostly notebooks with 1TB HDD and 4GB of DDR3 memory but the latter can go up to 8GB. Depending on the model you select, you will also be able to take advantage of a Full HD panel and a rarely found in this class range fingerprint scanner.

Specs sheet
ASUS X751
This one is a rare find and we've selected this particular configuration as it brings a lot more to the table than you'd expect. Of course, there are other notable mentions in Amazon.com but we liked the model with Core i5-4210U and NVIDIA GeForce 820M GPU. Both chips might not be representative of the best and the latest, but they were until last year you know. It's a good way to save money and still get a hold of a capable hardware.
The list goes on with up to 8GB of DDR RAM, 1TB HDD, 17.3-inch HD+ panel (1600×900) and three USB 3.0 ports for fast data transfer. It's a good workstation to consider when you check out the cool price.

Specs sheet
Notebooks suitable for daily drivers
Some people are more excited about the new episode of the Star Wars saga than the Christmass holidays. Luckily, we've prepared something for them as well. The new HP Pavilion 15 Star Wars edition has unique design and features worth considering. Anyway, we've also prepared two other notebooks in this price range but they boast more powerful hardware capable of handling even some of the latest games on the market – ASUS K550JX and Acer Aspire V5 (V5-591). They are still good enough for daily drivers as the horsepower under the hood will keep things running smoothly no matter what.

HP Pavilion 15 Star Wars edition
The notebook comes in several variants, but we've chosen probably the most balanced option. The price is just about right with Core i5-6200U and NVIDIA GeForce 940M (2GB DDR3). There are also various storage options, but the basic model retains the usual 1TB HDD configuration. You can also upgrade with an M.2 SSD slot available making it a very lucrative offer in this price range.
Despite the cool design the notebook also offers some unique features and boasts Full HD IPS panel and B & O stereo loudspeakers for fuller multimedia experience. You can also check out other available configurations over at Amazon.com.
Specs sheet
Acer Aspire V5-591G
While this machine doesn't offer the crispy IPS image quality that the HP's Star Wars edition of the Pavilion 15 offers, Acer has emphasized on the performance here. We've got the new Core i7-6700HQ high-performance processor paired with NVIDIA GeForce GTX 950M with 4GB of DDR3 memory. This team can handle some serious gaming not with high settings, though.
You can go up to 8GB of DDR3 RAM and various storage options including 1TB HDD and up to 256GB of speedy M.2 SSD. The latter is making this machine an exceptionally lucrative offer. The only downside is that the notebook features a TN panel, but Acer has included their so-called "ColorBlast" technology that's practically 100% sRGB color gamut coverage. And that's a huge deal for a TN panel.
You can take a look at the available configurations at Amazon.com.
ASUS K550JX
Again this notebook will not surprise you with impeccable image quality, but it packs some serious horsepower for the asking price. The K550 series from ASUS offers a few other configurations, but we chose this one as it's capable of handling some CPU and GPU-intensive tasks with last year's HQ flagship – quad-core Core i7-4720HQ CPU and the GTX 950M GPU.
This notebook is a good substitute for the old GL552JX and the only thing missing here is an IPS panel. However, let's not get too picky as the price of this notebook is just ridiculous. Our tests also show that there's no PWM for the most part of the brightness levels and that's a great thing.
You can read all about this notebook in our in-depth review and also check the availability at Amazon.com.
Notebooks for multimedia and CPU and GPU-intensive tasks
We've picked a total of three notebooks that we've reviewed this year and it turns out that these are not only perfect for multimedia but can also take a beating. The ASUS N551VW, ZenBook Pro Ux501 and the new Toshiba Satellite P50 are the new runner ups not only for the best multimedia laptops but also for gaming. They all incorporate quad-core HQ Intel processors and the capable NVIDIA GeForce GTX 960M GPU.

ASUS ZenBook Pro UX501
Let's start with this one. The notebook can be found in several variants, but we were able to lay our hands on the 4K UHD version earlier this year and the results didn't disappoint. This machine boasts not only the impeccable UHD IPS panel but also features last year's HQ flagship – Core i7-4720HQ and the GTX 960M GPU. While this is not the latest in the world of notebooks, the slightly older CPU keeps the price pretty low, especially if you are aiming for the Full HD version. You can still opt for the refreshed version with 6th generation Skylake CPU, though.
What about the cooling system and design? Interestingly enough, the notebook's cooling system handles higher loads with ease and the almost full-aluminum build with low weight and dimensions is just exepmlary. Be sure to check out our review of the model and also visit Amazon.com for more information about pricing and availability.

Specs sheet
ASUS N551VW
Another ASUS offering but this time maybe a bit more multimedia-oriented and also a lot cheaper. Cheaper because it's bulkier and heavier but still offers top-notch performance for the asking price and, of course, excellent sound quality with the provided external subwoofer in the retail's package.
You can check our full review of the model to see how the Core i7-6700HQ and GTX 960M did in our tests and also gather more information about the screen quality. Spoiler alert: it did pretty good in our tests. You can always go for the newer N552 version that has a few perks that the N551 doesn't have but if your priorities are keeping the costs to a minimum, the N551VW will do just fine.
You can check out the price and availability of the notebook at Amazon.com or you can also look out for the N552 to pop out any time now.

Specs sheet
Toshiba Satellite P50-C
We've recently reviewed the old version of the notebook and we must say that this is surely a great buy but the only thing missing here was a more powerful CPU since the Core i7-5500U appeared to be a bottleneck for the GPU in terms of gaming performance. Luckily, the new refreshed Satellite P50 notebook rights the wrongs of its predecessor with a brand new Core i7-6700HQ CPU.
Anyway, the rest of the hardware remains unchanged and that's a good thing. The flashy IPS panel is perfect for multimedia on the go and the thin and light chassis makes this laptop worthwhile. You can check its price and availability at Amazon.com and also read our thorough review.

Specs sheet
Gaming notebooks
This is probably the most exciting segment this year for several reasons – Acer outed its premium high-end offerings – the Predator 15 and 17, ASUS revamped its gaming flagship ROG G752 and Alienware upped their game with the new 15-inch and 17-inch variants. Also, Lenovo did a pretty big revamp on their gaming Y50 notebook as well and it's now named Lenovo Y700.

Dell Inspiron 7559
Here's an interesting offering from Dell that falls into the same category as the new ASUS ROG GL552VW, the new Aspire V15 Nitro Black Edition, and the Lenovo Y700. It packs either Core i5-6300HQ CPU or Core i7-6700HQ paired with GTX 960M GPU. Storage options vary and you can choose between 1TB HDD or 1TB HDD + M.2 SSD for speedy transfer. The notebook also boasts Full HD IPS panel and we are eager to test it out and see if the system is capable of dethroning ASUS, Acer, and Lenovo for best upper-mid range notebook.
There are also 4K UHD variants if you want to go there but battery life may suffer. Anyway, keep an eye on Amazon.com for tasty offers regarding this delicious notebook.

Specs sheet
ASUS ROG GL552VW
The refreshed version of the ASUS ROG GL552VW is now pricier but still retains the good performance/price ratio. It has all that it takes for a good gaming experience – comfortable keyboard with red LED backlight, excellent Full HD IPS panel, and powerful hardware to back it all up – Core i7-6700HQ, NVIDIA GeForce GTX 960M and 8GB of DDR4 RAM.
Interestingly enough, this notebook is cheaper than its most competitors but compromises in terms of design and build quality. Yet, you will take what's latest on the notebook market at a decent price. That's a good bargain. Check out Amazon.com for pricing and availability as well as our full review for more details regarding the notebook.

Specs sheet
Acer Aspire V15 Nitro (VN7-592G) Black Edition
Acer has just outed its refreshed Aspire V15 Nitro Black Edition series with minor cosmetic changes but with a solid upgrade in the hardware department. It packs the new Core i7-6700Hq paired with GTX 960M GPU and all the goodies that come with the new Skylake generation CPUs like USB Type-C connector and more.
Although this isn't a huge upgrade, we are happy that Acer sticks with what was good with the previous version. Check out our thorough review and if you make your mind stop by Amazon.com to check the pricing and availability.
Specs sheet
Lenovo Y700
The Lenovo Y series have come a long way from the first Y50 notebook that had lackluster TN panel, but now the new Y700 offers decent IPS panel and retains the excellent build quality and design language.
Spec-wise, the notebook doesn't fall behind its competitors with the Core i7-6700HQ and GTX 960M GPU. Also, the notebook finally offers the long-awaited M.2 SSD slot, so Lenovo fans, rejoice! Make sure to check out our review and its pricing at Amazon.com.

Specs sheet
Acer Predator 17
The long anticipated Acer Predator gaming series have arrived and we were the first to show you how the 17-inch notebook performs in real-life. It proved that despite the fact that the company doesn't have a lot of experience in building premium gaming machines, that doesn't necessarily mean they can't. And in fact, Acer nailed it.
The Predator series notebooks can deliver top-notch gaming experience with Core i7-6700HQ CPU, GeForce GTX 980M GPU, up to 64GB of DDR4-2133 RAM and up to 4K UHD IPS panel. Speaking of, our tests indicate flawless performance suitable even for video editing and other color-sensitive work. Be sure to check out Amazon's available configurations as well.

Specs sheet
Dell Alienware 17 R3
We can't go without mentioning Dell's extraterrestrial gaming notebooks and especially this year's major overhaul of the 17-inch variant. It sports all the needed hardware and can even go as high as Core i7-6820HK – a new line of mobile CPUs that can be overclocked if you'd ever need the extra power.
Anyway, the machine offers two 2280 M.2 PCIe NVMe SSD slots, 2.5-inch drive slot four RAM slots that can reach the 64GB DDR4-2133 limit and, of course, big detailed IPS panel with Full HD resolution. Until our full review comes out, go check out the available configurations at Amazon.com and our first impressions of the machine.

Specs sheet
ASUS ROG G752
Last but not least, the new ASUS ROG G752 gaming beast that sports Core i7-6700HQ CPU, NVIDIA GeForce GTX 980M GPU, up to 64GB of DDR4-2133 RAM, two M.2 PCIe NVMe SSD slots and 2.5-inch drive slot for extra storage.
All of this comes in a revamped and refreshing new design signature while retaining the delicious 17-inch 75Hz IPS panel with excellent image quality and absence of PWM across all brightness levels. It also sports G-Sync out of the box with the integrated screen. You can check out our first impressions article while the full review comes out and don't forget to stop by Amazon.com to see the pricing and the availability of all configurations.

Specs sheet
Our team wishes you Merry Christmas and a Happy New Year. Also, spend wisely! (: