Win a GSmart Essence smartphone from LaptopMedia and Gigabyte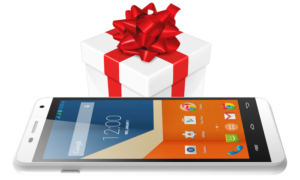 In partnership with GSmart, we've prepared an interesting game for you guys called "Get to know LaptopMedia". The prize is one Gigabyte GSmart Essence smartphone, shipped directly from Taiwan, courtesy of our co-organizer. Signing up for the game is extremely easy – Below you'll see a list of all eight ways to join.
Each task you complete in the list below grants you points in the amount indicated in the green square. In other words, if you've successfully managed to take on all eight tasks, you'll have 16 times higher chance of winning the smartphone.
Also, keep close attention to the "quest" with the star on it – it's refreshed daily and will grant you 2 additional points each day. That's all! Thank you for visiting us, we hope you enjoy our content!
Check out all available GSmart smartphones here: http://amzn.to/29yF6AZ
Win a GSmart Essence smartphone from LaptopMedia and Gigabyte