What to expect from NVIDIA's keynote at GTC 2016 today (Live Stream)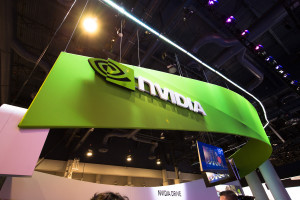 Without a doubt, NVIDIA will take the cake once again at the annual GTC 2016 with its announcements, one of which is the long-awaited Pascal generation GPUs.
NVIDIA has teased for so long about its upcoming graphic cards that we can't wait to learn more about them and the technologies they adopt. For starters, the new GPUs will include the so-called High-Bandwidth Memory, NV-Link, mixed precision compute and the most exciting part – 16nm FinFET process technology, which brings the modern GPUs closer to Intel's 14nm Skylake chips. This will result in lower heat dispersion, lower power consumption, and smaller die size. In other words, the Pascal generation should be the most exciting one up to date. We are also pretty eager to see their flagships – GTX 1080 and GTX 1070 – along with their mobile counterparts.
We are also expecting NVIDIA's CEO, Jen-Hsun Huang, to talk about some low-level APIs such as DirectX 12, Vulkan, its plans with the GameWorks program and, of course, we hope to hear something about the world of virtual reality.
Stay tuned for the live keynote here at 9 AM Pacific Time.