We've got the new Intel Pentium N4200 chip, part of the upcoming Apollo Lake, and here's what to expect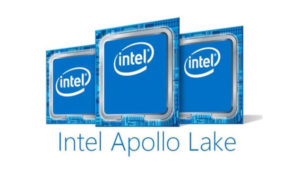 As some of you remember, we did a short introduction, spiced up with more inside info, of the upcoming budget-centric Apollo Lake processors from Intel but now we are glad to tell you that a pre-production sample with Pentium N4200 just arrived in our office.
Aside from the significant energy consumption and performance increase, the CPU should bring support to some much-needed features in the low-end segment of the market and we will take the time to test it out in the following days. For now, we will let you know that the Pentium N4200 sports 4 cores clocked at 1.1 GHz and can go way up to 2.5 GHz. While the base frequency is much lower than the N3700 from the Braswell generation we reviewed a while back, the maximum burst frequency is slightly higher. Either this is an early sample unit or Intel has decided to lower the base frequency in exchange for prolonged battery life. Still, the TDP is ~6W and the cTDP is ~4W – just like before. For now, this is all we got since the CPU-Z doesn't give up more information than some of the clock rates.
Stay tuned for more insight regarding the Pentium N4200.
You can browse for some portable and affordable 2-in-1 solutions here:
http://amzn.to/2aKXj1e