We have a new king in our Top 100 Best Gaming Laptop Deals rankings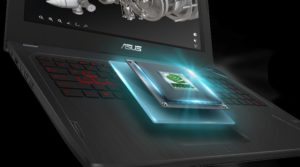 After several weeks on top, MSI GT83VR TITAN SLI finally made way for another gaming notebook at the top of our Top 100 Best Gaming Laptop Deals (Price/Performance) rankings!
The new #1 is the ASUS FX502VM which is equipped with GeForce GTX 1060 GPU and Intel Core i7-7700HQ but it looks like this hasn't increased the price much – it's just $999 right now, with a $250 discount! The configuration also sports SSD + HDD (128GB M.2 SSD + 1TB HDD) and 16GB DDR4 RAM.
To be fair, we weren't satisfied by the cooling system and the display of FX502 and you can read that in our in-depth review but we can't deny that this offer is an awesome deal.