Toshiba announces NVMe SSDs that should land sometime in Q4 this year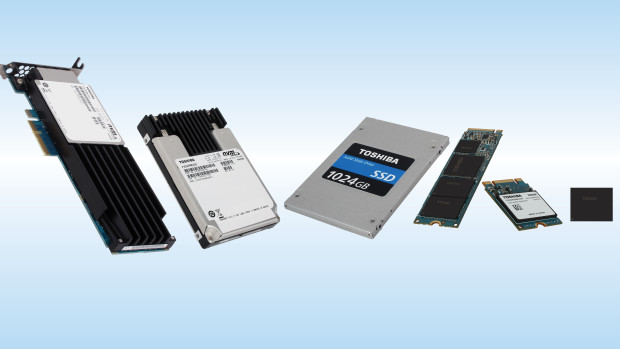 We were all excited about the new NVMe technology that the major manufacturers agreed upon and now Toshiba will be one of the first to bring the new SSDs on the market in three variants targeted at different type of consumers.
The first lineup is called XG3 designed to bring NVMe performance to the PCs and notebooks and will be available in 2280 M.2 SSDs and 2.5″ SATA Express form factor. Both options will be available at up to 1TB of storage and four PCIe 3.1 lanes.
As for the business segment on the market, PX04P SSDs should do the job just fine, bringing again NVMe performance for the cost of only 18W of power consumption. This should be an ideal variant for bigger data centers for example. And finally, the BG1 series are designed in two variants – soldered 16-mm by 20-mm chips or removable M.2 2230 sticks for thin notebooks, convertibles or tablet PCs. They will surely offer much better performance than the conventional SATA drives and can go up to 256GB of storage capacity.
Toshiba promises to ship the new devices sometime in Q4 this year.