Three new HP business notebooks were added to our M.2 SSD compatibility list – HP ZBook 15, Pavilion x360 and ProBook 650 G1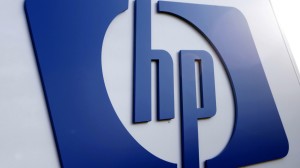 Our M.2 SSD compatibility list continues growing and our readers are one of the main contributors. However, the last three notebooks we were able to check are one of HP's top choices for business notebooks, except for the Pavilion x360, which is more of a portable everyday machine. So here's what we found.
The HP Pavilion x360 uses only an M.2 SSD slot, which replaces the standard 2.5-inch drive slot and uses a B-edge connector and the usual 2280 standard. The ProBook 650 G1 offers 2242, again B-edge connector while the ZBook boasts two slots – one being 2260 while the other 2242. The slot supporting 2260 has an M-edge key connector while the smaller 2242 slot uses a B-edge.
It's also important to note that the ZBook and the ProBook 650 G1 offer extremely easy access to the upgradeable hardware. No tools are needed for the disassembly as the big service lids are attached with one small switch that releases the cover. We wish more notebooks would offer this kind of accessibility.