The refreshed Acer Aspire F 15 (F5-573G) offers 121% increased battery life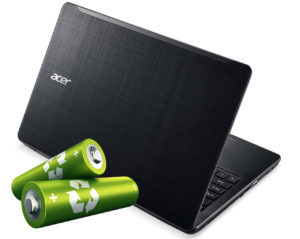 The successor of the refreshed Aspire F 15 offers not only new hardware and an improvement in the design department, but it seems that it excels in one more thing – endurance. Our tests show a whopping 121% battery life increase over the last generation and the main reason for this is the brand new battery.
You can find some of the available configurations here: http://amzn.to/2iqpOnq
The previous Aspire F5-572G had subpar battery performance and was kind of expected given the puny 37Wh capacity, but today's F5-573G packs a huge 62Wh. When you add the ULV Core i7-6500U into the mix combined with energy efficient Full HD TN display, you get plenty of browsing and video playback runtimes. On the web surfing test, the machine scored 575 minutes (9 hours and 35 minutes) while on the video playback test, the notebook scored just as impressive 471 minutes (7 hours and 51 minutes).
For comparison, the previous Aspire F5-572G endured only 260 minutes (4 hours and 20 minutes) when browsing and 245 minutes (4 hours and 5 minutes) when watching movies.
Stay tuned for the full review as we have much more to disclose about this excellent mid-ranger.