The PWM test results from ASUS ZenBook UX303 are ready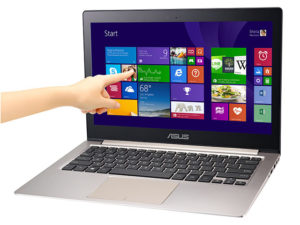 As some of you may know the PWM (Pulse Width Modulation) is a technique used by screen vendors in order to regulate brightness. It is quite cheap and effective, but the downside of this method is the so-called "screen flickering". If screen flickering is present, your eyes start to adapt to the flickering light, thus leading to headaches, impaired vision and other health related problems.
So as you can see the PWM test are quite important to consumers who are searching for a new laptop or screen for their desktop PC. The latest laptop, screen we were able to test, was the 13.3-inch Full HD IPS panel which has some pretty good viewing angles and color reproduction. Moving on with the PWM test, which you can see below, shows us that it has screen flickering along all brightness levels. This means it's not good for your eyes, but at least the frequency is a bit higher and it's not that harmful compared to other devices.
Stay tuned for the full review of the new ASUS ZenBook UX303 along with all screen tests.