The next iPhone could have much longer battery life, here's why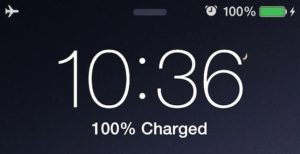 The iPhone is a great product with unique design, high performance and great UI. Along with that, we can't help but note that it doesn't meet our expectations in terms of battery life. Actually, it doesn't have a chance, despite the energy efficient custom-made Apple SoC. The real culprit is the design department and its head Sir Jony Ive who's always looking for more ways to make things simpler, lighter and thinner. Well, long battery life and thin profile don't go hand in hand.
According to KGI Securities analyst Ming-Chi Kuo, Apple has found a workaround to the big problem by using a more expensive stacked logic board for the next iPhone (probably named iPhone X). If this happens, it will be one of the "game-changer features" we're expecting from the 10th anniversary generation of the iPhone.
If the new iPhone is 4.7-inch and its battery is L-shaped as Kuo expects, its capacity could reach around 2700 mAh – almost 40% more than the one in iPhone 7 and just 7% less than the one in iPhone 7 Plus.
Moreover, if the iPhone X is equipped with an OLED panel instead of an IPS one, this could even further increase endurance.
You can take a look at all Apple products on the market now here: http://amzn.to/2kPb6cL