The new NVIDIA GeForce 382.19 driver is here – fixes stutter issues in Prey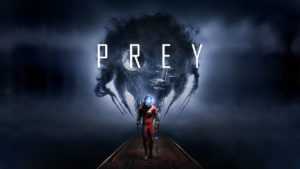 If you have a GeForce GPU and your facing issues in Prey (2017), this new driver by NVIDIA could help you. 382.19 is a HotFix which solves the problem with stuttering in Bethesda's latest first-person action-adventure video game.
However if you haven't decided whether Prey is worth it and the 9/10 Steam rating is not convincing enough for you, check out the video below, which by the way got VGX's award for the best game trailer.
Prey can be bought here: http://amzn.to/2pFNxDp
You can download the new driver here: https://nvidia.custhelp.com/app/answers/detail/a_id/4464
Here's a list of all changes in the 382.05 and 382.19 drivers:
Changes in Nvidia's 382.19 HotFix Driver
This is GeForce Hot Fix driver version 382.19 that addresses the following:
– This hotfix resolves a stutter issue experienced on some configurations while playing Prey
Geforce 382.05 improvements
Game Ready Drivers provide the best possible gaming experience for all major new releases, including Virtual Reality games. Prior to a new title launching, our driver team is working up until the last minute to ensure every performance tweak and bug fix is included for the best gameplay on day-1.
Game Ready
Provides the optimal gaming experience for Prey, Battlezone, and the Gears of War 4 Multi-GPU Update
Application SLI Profiles
Added or updated the following SLI profiles:
• Sniper: Ghost Warrior 3
• Warhammer 40,000: Dawn of War III
3D Vision Profiles
Added or updated the following 3DV profiles:
• Warhammer 40,000: Dawn of War III – Not recommended
Software Module Versions
• NView – 148.47
• HD Audio Driver – 1.3.34.26
• NVIDIA PhysX System Software – 9.17.0329
• GeForce Experience – 3.5.0.70
• CUDA – 8.0
Changes and Fixed Issues in Version 382.05
The following sections list the important changes and the most common issues resolved in this version. This list is only a subset of the total number of changes made in this driver version. The NVIDIA bug number is provided for reference.
– [SLI][No Man's Sky – with The Foundation Update 1.10 patch]: With SLI enabled, there is texture corruption in the game. [200257478]
– [SLI][GeForce GTX 670][World of Tanks]: In SLI mode, blue-screen crash occurs when pressing Alt+Tab during the game. [1895732]]
– [GeForce GTX 1080 Ti][Gears of War]: After the bootup movies, blue-screen crash occurs pointing to nvlddmkm.sys. [1914184]
– The NVIDIA Control Panel in the Windows desktop context menu, as well as the NVIDIA system tray icon, may be absent. [200298863/1906498]
– System may hang at a black screen upon cold boot up. [1913854]
– In a multi-display configuration, the extended displays are unable to enter sleep mode. [1902053]