The new Lenovo ThinkPad 11e (5th Gen) series for students – specs, features and configurations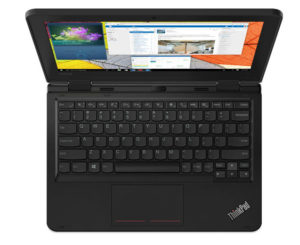 Yesterday we introduced you the new Lenovo ThinkPad Yoga 11e (5th Gen) convertible series aimed at students. Today it is time for its close relative – the new ThinkPad 11e (5th Gen) – a very similar device with some of the premium features taken away.
The Lenovo ThinkPad 11e (5th Gen) that we are taking a look at today shares the exact same design and material used in the Yoga version but it is somewhat lighter at 1.36 kg (3 lbs) and a bit thinner with its 21.9 mm (0.86″) profile. Maybe this is due to the lack of the reinforced 360 degree Yoga hinge. However, this version retains the signature ThinkPad MIL-STD-810G military certification which promises incredible durability.
This time we get two screen options – one 11.6-inch TN and one IPS panel both with 1366 x 768p resolution. The IPS version is touchscreen and supports 10-finger multitouch so it is most likely the same panel as in the Yoga 11e but there is no support for the ThinkPad Pen Pro listed.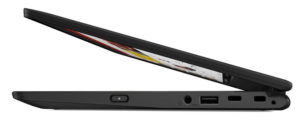 In terms of performance, you can choose between a few processors with the top-notch being the 7th generation Intel Core i5-7Y54 backed by up to 8GB of RAM and SSD storage. The low-end configurations use eMMC storage while the high-end come with fast PCIe NVMe drives.
The ThinkPad 11e (5th Gen) might be stripped off its Yoga capabilities but it still has some amazing security and additional features. You get a security lock as well as a discrete Trusted Platform Module used for data protection. Other goodies include two 2W stereo speakers with Dolby audio enhancements. However, there is no fingerprint sensor, no world facing camera, and no NFC.