The new Gigabyte AERO 14 mainstream/gaming series – prices, specs, features and configurations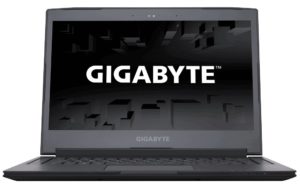 The aim of this short publication is to acquaint you with yet another laptop series – what we have in mind is the new Gigabyte AERO 14 suitable for day-to-day usage, as well as gaming.
You can find its in-depth specs and more information here: http://laptopmedia.com/series/gigabyte-aero-14-i7-8750h/
Taking a look under the hood reveals an 8th gen Intel Core i7-8750H processor that offers a 50% increase in performance compared to Core i7-7700HQ. Aero 14 also sports NVIDIA's GeForce GTX 1050 Ti (4GB GDDR5) GPU capable of rendering high detailed graphics. And when it comes to maximum memory capacity, this bad boy comes with up to 32 GB of DDR4-2400 RAM and up to 256GB SSD for storage.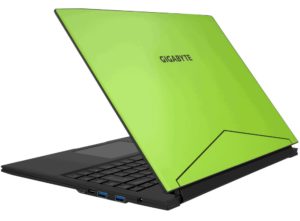 AERO 14 also stands out with its sleek and robust aluminum design. Its 1.89 kg (4.2 lbs) chassis measures between 18.9 and 19.9 mm in height making it a perfect for carrying around the entire day. What's more, the premium visual experience is ensured by a 14-inch QHD (2560 x 1440) IPS display with 72% of NTSC color gamut coverage. You will undoubtedly be impressed with the great color accuracy and crisp images, as well as comfortable viewing angles. On top of that, the huge 94Wh battery unit provides around 10 hours of usage away from the plug so you are able to run your tasks without worrying about running out of charge.
And last but not least, the device comes with a decent variety of connectivity options – 1x USB 3.1 Type-C port, 1x USB 3.1 Type-A port, 2x USB 3.0 Type-A ports, HDMI, mini Displayport, SD card reader, as well as Kensington Lock slot.
You can check all available configurations and detailed specs in our Laptops Specs system: