The new ASUS ROG GX800VH – two GTX 1080s in SLI, 4K 18-inch UHD display and liquid-cooling system in a laptop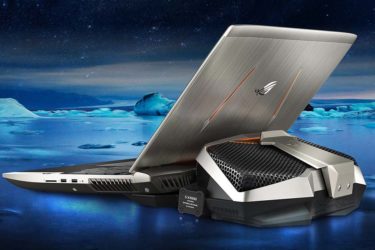 Apparently, ASUS are going on a killing streak with all the high-end gaming laptops they are announcing. First, we got a hold of information about the thinnest laptop with a GTX 1080 graphics card inside – the ROG GX501, then it was the overclocked beast ROG 752OC, and now it is time for the grand winner the ROG GX800VH that is definitely for the most hardcore gamers out there.
You ca check out all the available ASUS laptops over HERE.
This year's update of the ROG GX800VH will feature not one but two NVIDIA GTX 1080 graphics cards in SLI configuration, a large 18-inch screen with 4K UHD (3840 x 2160p) resolution and NVIDIA G-SYNC technology support. This time around the processor is the Intel Core i7-7820HK from the latest Kaby Lake generation. Its base clock is 2.90 GHz and the Turbo Boost frequency is 3.90 GHz. If you still seek more from the CPU it's your lucky day, because ASUS has unlocked the chip for overclocking.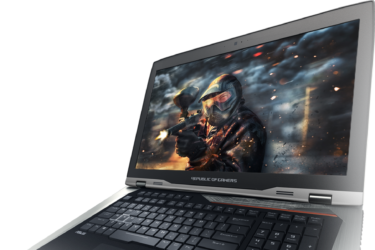 Now, what about the cooling? A laptop with two powerful graphics cards such as the GTX 1080 and a overclocked CPU (we assume you'll try to push it to the limits just for fun) will generate lots and lots of heat. You'll need some serious cooling system to cool down the temperature. Luckily, the manufacturers have kept that in mind and provide a liquid-cooling module for the laptop. A laptop with liquid-cooling pretty cool, isn't it?
In addition, a full-sized keyboard with RGB LED-backlit is present. What is important is that the mechanical switches are not just any kind of switches – they are the iconic MechTAG (Mechanical Tactile Advanced Gaming) switches.
Unfortunately, no information about the pricing, release date or other specs has been announced but we will patiently wait and when we find out more be sure you'll find out too.
You ca check out all the available ASUS laptops over HERE.