The MSI GT83VR Titan SLI shows off an excellent Full HD IPS panel but lacks some essentials
Before we begin, we just want to let you know that the MSI GT83VR Titan SLI is an absolute beast with almost no analogs on the market and we've already published the full review, which we recommend you go check it out. However, if you are particularly interested in the screen, here's a short version of the verdict we've reached on the panel.
You can find the notebook's price and configuration here: http://amzn.to/2fH4cF9
The laptop uses a Samsung-made IPS (Super PLS) panel with model number XJY7J-184HL showing off some pretty good properties making it an excellent choice for multimedia. It's exceptionally bright (321 cd/m2), it has wide sRGB color gamut coverage (93%), high contrast ratio (1100:1) and relatively accurate color reproduction out of the box (dE2000=4.5).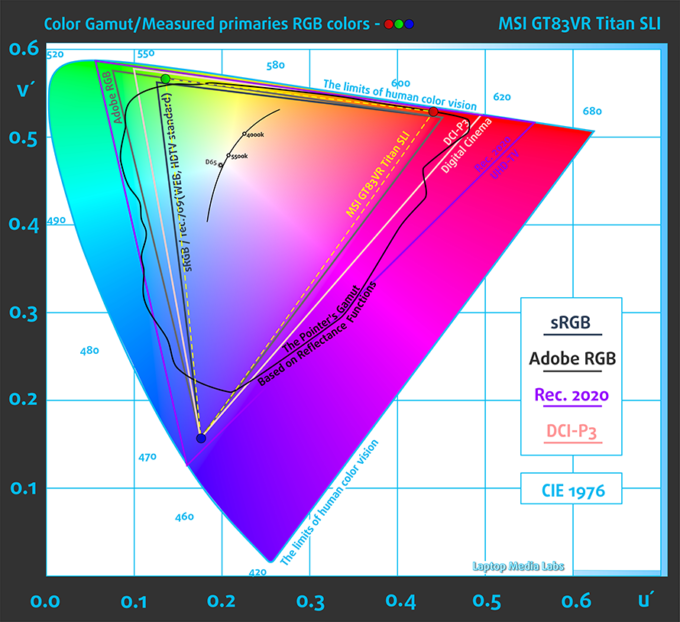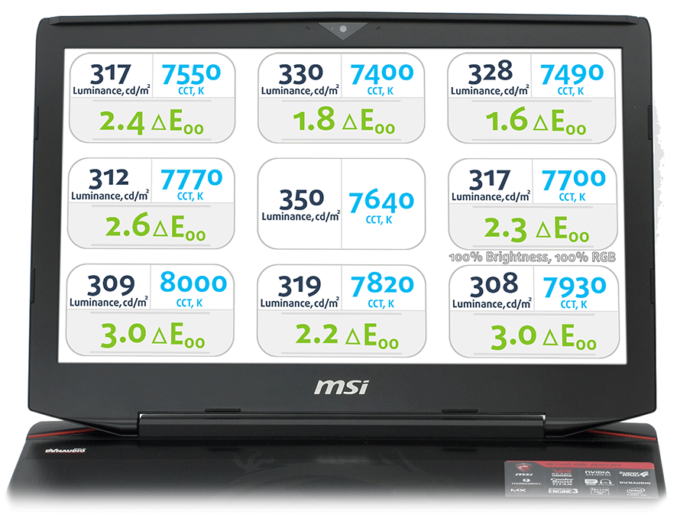 There are, however, small deviations regarding the gamma and the white point, which is 7640K opposed to the optimal 6500K. Luckily, these are easily fixed by installing one of our profiles, which will correct the gamma, white point and also bring the average dE2000 down to 1.6 resulting in excellent color reproduction. We can think of another drawback that can't be fixed, though. The absence of the much-needed G-Sync technology and the 60 Hz refresh rate might be a deal-breaker for some since the Acer Predator 17 (G9-793) and the ASUS ROG G752VS (Full HD versions) both adopt NVIDIA's G-Sync and feature a slightly faster 75 Hz display.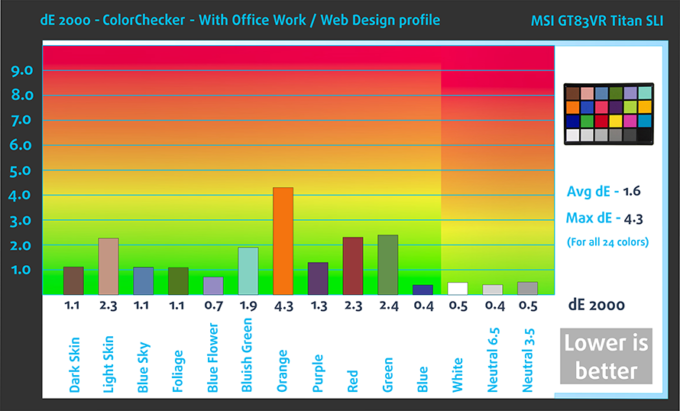 And as for the Health-Guard profile, it will eliminate the aggressive 250 Hz pulsation and will limit the negative blue light emissions as well.