The Lenovo Ideapad 700 (15-inch) arguably has only one weak spot – the battery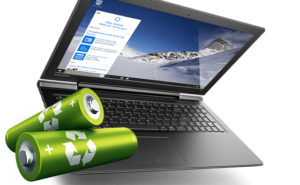 No matter how good all-rounder the Lenovo Ideapad 700 (15″) is, there are some weak spots but the only one that's really noticeable is the battery. Our tests show mediocre battery performance and this doesn't come as a surprise considering the 45W quad-core Intel Core i7-6700HQ processor and the 15.6-inch Full HD IPS panel.
You can find the notebook's price and configurations here: http://amzn.to/20NJ8dp
On the web surfing test, we got just 292 minutes (4 hours and 52 minutes) while on the video playback test, the system ran for 265 minutes (4 hours and 25 minutes). Those results are typical for a lower-end notebook, although we can let that pass considering the price point and hardware.
Stay tuned for our full review in the following day.