The entry-level AMD Radeon R5 M330 just entered our GPU ranking table (+gaming tests)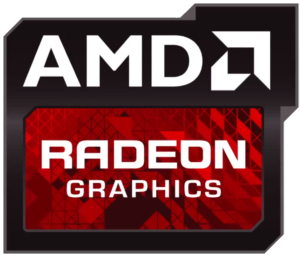 We recently got the hold of one of the last remaining Lenovo G50-80 notebooks on the market and luckily, we had the time to test the performance of the discrete GPU – AMD Radeon R5 M330. It's an entry-level graphics card that's suitable mainly for multimedia purposes and will probably disappoint you if you are expecting good gaming performance.
Still, some older games are smoothly playable at low graphic settings but games like GTA V and Middle Earth: Shadow of Mordor will squeeze out the maximum from the GPU and the frames per second aren't high enough for enjoyable gameplay. While the GPU is clocked relatively high – 1030 MHz – the 64-bit DDR3 VRAM clocked at 2000 MHz (effectively) serves more as a bottleneck. Below you will see some of the synthetic benchmark tests that we've run and also a bunch of gaming tests to see how it performs in real-life conditions.
The GPU takes the 96th place in our rankings, at the time of writing this article, of course, which is slightly better than its direct predecessor – Radeon R5 M230. Also, if you need more detailed information about the chip, visit its dedicated page here.
Notebooks with AMD Radeon R5 M330 GPU can be purchased at Amazon.com.
Benchmark tests
Results are from the 3DMark: Fire Strike (Graphics) benchmark (higher the score, the better)
Gaming tests
All gaming tests were run at 768p (HD) resolution since the GPU isn't capable of providing enough performance for a smooth Full HD (1080p) gameplay.

| Tomb Raider (768p, Low) | Tomb Raider (768p, Medium) | Tomb Raider (768p, Max) |
| --- | --- | --- |
| 34 fps | 15 fps | – fps |

| F1 2015 (768p, Low) | F1 2015 (768p, Medium) | F1 2015 (768p, Max) |
| --- | --- | --- |
| 22 fps | 17 fps | – |

| GTA 5 (768p, Low) | GTA 5 (768p, Medium) | GTA 5 (768p, Max) |
| --- | --- | --- |
| 32 fps | 11 fps | – |

| Middle-Earth: Shadow of Mordor (768p, Low) | Middle-Earth: Shadow of Mordor (768p, Medium) | Middle-Earth: Shadow of Mordor (768p, Max) |
| --- | --- | --- |
| 20 fps | 14 fps | – |