The cheapest GeForce 920M laptop on the market will cost you 353 EUR, we're already testing the GPU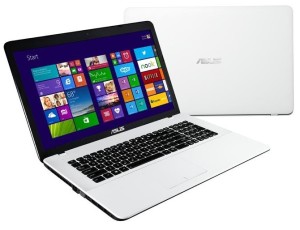 NVIDIA has recently released its budget GPU named GeForce 920M and aims to bring better graphics performance in the lower-end notebooks which are offered with the integrated Intel HD Graphics GPU, for now. This might turn into a hit, since the GPU from NVIDIA will surely bring much more than the desired performance compared to the integrated GPU and will cost you practically the same amount of money.
However, ASUS is the first vendor that's offering the GPU inside several laptop series – X751, X555, TP300, TP550, and F302. The cheapest you can find is part of the X552 notebook series and can be found in the Hungary with a price tag of €353 paired with Pentium N3540 CPU and 4GB RAM. It will be most interesting to see how the GPU handles more demanding applications and how it will stack up against other GPUs and integrated graphics. For now, all we can say is that the graphics card uses the GK208 chip found in last year's Kepler generation graphics like the GT 730M, 825M and 740M, but with lower clock rates.
We were able to get our hands on one of the engineering samples of this GPU and we will soon release a short article explaining in details about the new GPU along with benchmarks and gaming tests.