The bigger screen size of the Acer Aspire V17 Nitro Black Edition is just one reason to opt for it (PWM report)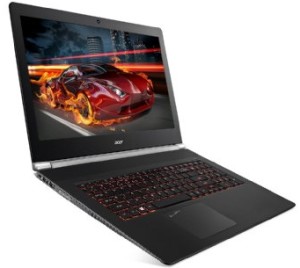 With the previous generation, Acer didn't present a good reason to opt for the 17-inch version over the 15-inch version of the popular Aspire V15 and V17 Nitro laptops. This year, however, is a different story, intentionally or not.
While the 15-inch version boasts a pretty good IPS panel, the display uses PWM across all brightness levels and thus affecting one's eyesight in a negative way. But as for the 17-inch version, well it lacks the so-called screen flickering effect. This means that the display is user-friendly and doesn't harm one's eyesight. You can see on the graph below.
If you still haven't caught up with what PWM is, go read our dedicated article on the matter.
You can also find the notebook at Amazon.com.