The best you can play PUBG on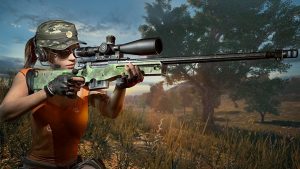 And here we are, back with another quick publication to remind or inform you about our new project. It happens very often that we get asked quite specific questions as to what device is best for this or that game. For this reason, we started a new Gaming Rankings project that can be accessed from a drop-down menu in the upper left corner on our homepage.
In essence, we have prepared many entries for various games. Each of them consists of a general intro to the game, a download link, several filters to help you narrow the search, and finally, a list of the best laptops for the game you are interested in.
Of course, we are bound to continue enlarging this project, including more games and machines which will result in more accurate results and many new options.
Anyway, you can check this new thing of ours by visiting the Top 100 Best Laptops for PLAYERUNKNOWN'S BATTLEGROUNDS (PUBG) entry.