The ASUS X550VX / K550VX is a perfect gaming choice on a budget but make sure to pair it with an external monitor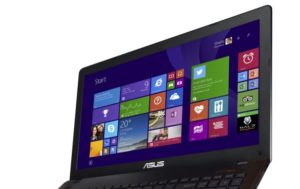 ASUS' ultra-affordable gaming solution, the X550VX, is one of its kind to some extent. It costs a fraction of what the usual gaming machines do nowadays, yet it's on par with them. How does ASUS do that? You've got your answer right here. It's a similar situation as with the X556 – there are some compromises in the design and screen department.
You can find some of the available X550VX configurations here: http://amzn.to/2bkubkl
Our tests indicate unsatisfactory properties of the HD (768p) TN panel – low maximum brightness (204 cd/m2), low contrast ratio (460:1) and narrow sRGB coverage (51%). However, the color temperature is relatively close to the optimal – 6950K but still contributes for higher blue light emissions. That's where our custom profiles come into play. They will improve the overall image quality by tweaking the gamma curve, color temperature, color accuracy and will eliminate the PWM to some extent. The final outcome will improve the visibility in the darker areas of the image, reduce the negative impact on one's eyesight and, as we already said, the general image quality.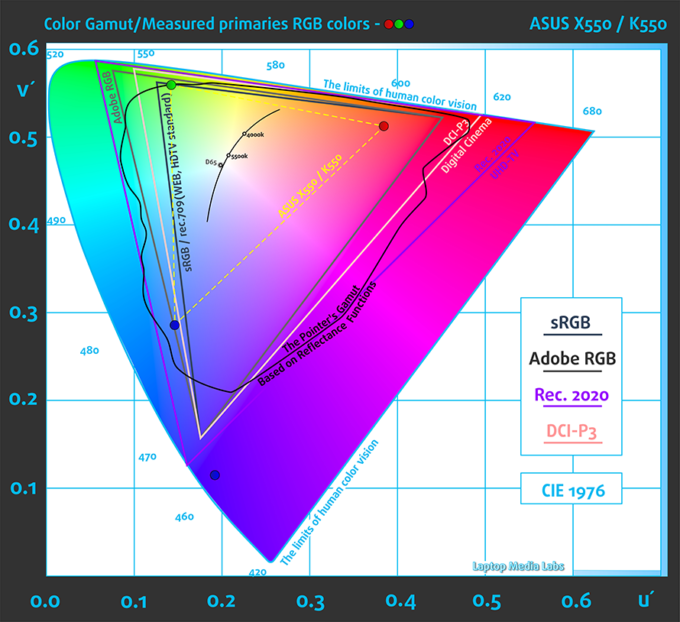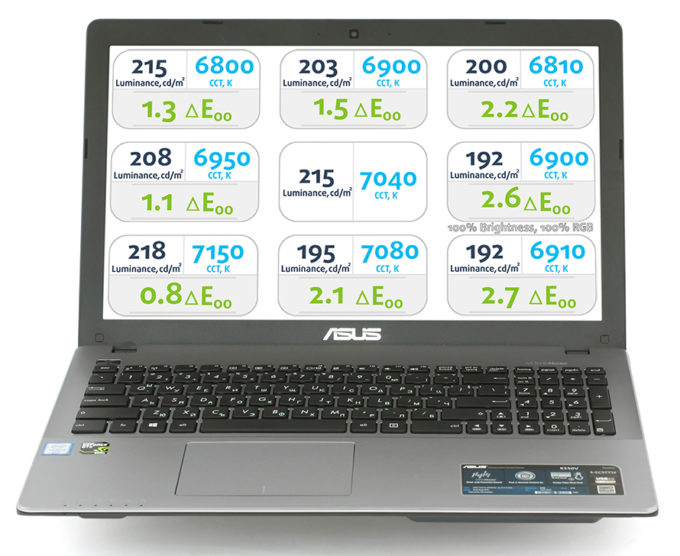 If you still plan on using the screen without our profiles, we strongly recommend pairing the X550VX with an external monitor with better IPS panel for better gaming and multimedia experience.
You can find some of the available X550VX configurations here: http://amzn.to/2bkubkl