The affordable Lenovo Vibe K5 occupies a prestigious position in our smartphone CPU and GPU rankings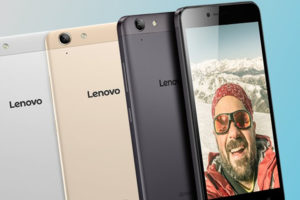 Recently we acquainted you with our quick look at Lenovo Vibe K5 that boast commendable specs/price ratio. Not long ago the smartphone entered our top smartphone CPU and GPU rankings, and it now occupies a prestigious position, surpassing even some more expensive devices.
We would like to remind you that Lenovo Vibe K5 features a Snapdragon 415 mobile CPU with eight Cortex-A53 cores. Also available is the Adreno 405 GPU. The results we got from a couple of benchmarks positioned the smartphone at the 48th place in our CPU ranking, surpassing Motorola Moto G3, for example, and also in close proximity to Sony Xperia M4 Aqua. However, we are more impressed by its place in our GPU ranking where it is 42nd, surpassing models such as Samsung Galaxy J7 (2016), Galaxy S5 Neo, ASUS ZenFone Selfie and many others.
You can soon expect our detailed review of this smartphone and until then you can check its price and availability here: http://amzn.to/28WXmZ5