The 17-inch Lenovo Y700 won't make your eyes sore during long gaming sessions (no PWM)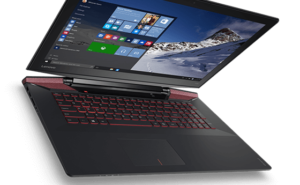 The 17-inch version of the popular Y700 from Lenovo is shaping to be a much better alternative to its 15-inch counterpart. Besides the considerably higher image quality that the 17-inch Y700 offers, the latter also offers user-friendly screen without putting unnecessary stress on one's eyes.
You can find the Lenovo Y700's price and configurations here: http://amzn.to/1WrBA1I
That's because the screen doesn't use PWM for screen dimming across all brightness levels. The lack of screen flickering is essential when looking for a portable gaming machine because the chances are that you will spend a good amount of time in front of it while playing games, of course. You can see more details on the graph below and you can also check out our PWM ranking table as well.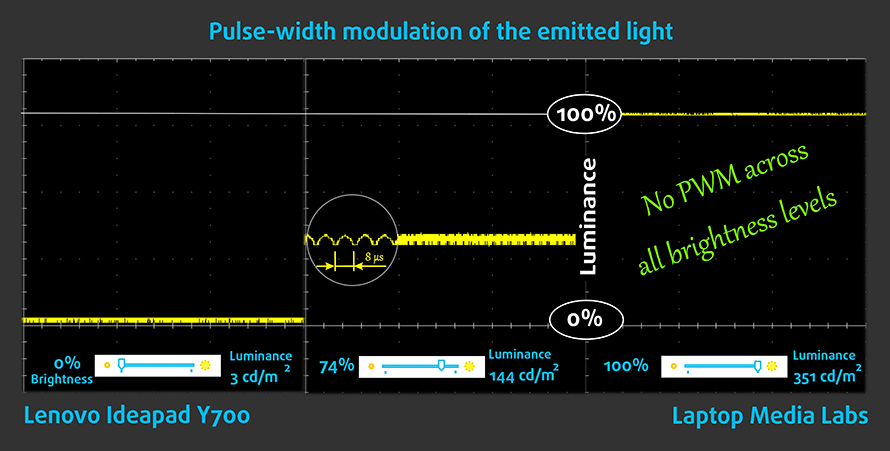 You still don't know what PWM is, well make a quick stop at our explaining article here.