Surprise: Not all ASUS ROG GL502VS units ship with M.2 PCIe NVMe drives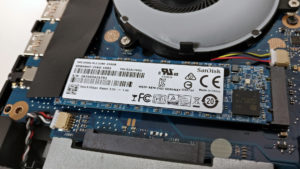 Before we post our full review of the ASUS ROG GL502VS, we wanted to peek inside the laptop and see if it's any different from the previously reviewed version of the notebook with GTX 970M on board. The disassembly turned out to be just as easy and the steps of doing so are identical. However, we found two changes inside – one that doesn't actually make any difference and another one that's really important to a number of users.
When cracking it open, we immediately saw a slight change in the position of the M.2 SSD slot. Now instead of being placed under the right vent, it takes a "trip" across the motherboard under the other cooling vent. But the same form factor (2280) and M key connector are required. However, we were surprised that our unit shipped with an M.2 SATA SSD stick instead of a PCIe NVMe drive that we found in the previous alteration. Probably the more "accessible" configurations of the machine settle for the slower SATA standard. That doesn't mean you can't swap it with a PCIe NVMe drive, though, but it's disappointing to see an M.2 SATA SSD inside a pricey machine as the GL502VS.
You can find all of the available ASUS ROG GL502 models here: http://amzn.to/2gPbR3A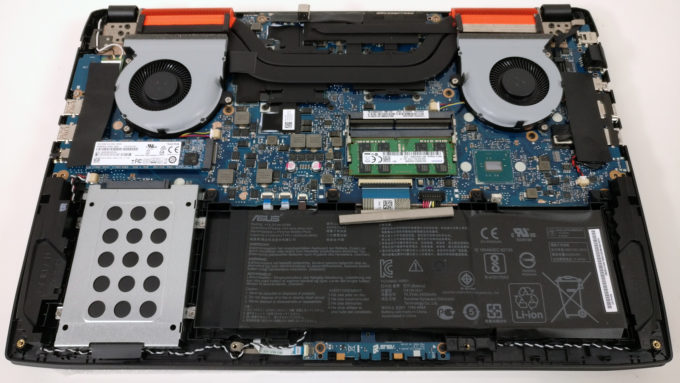 Also, make sure to check out our M.2 SSD compatibility list here.