Stop what you're doing right now and get DiRT 3 for free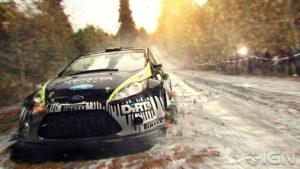 We've got some good news to start your day. The Humble Bundle Store is celebrating their birthday and for the occasion, they are giving away a free copy of DiRT 3 via Steam key. But the best part is that Humble Bundle is offering the full content of the game that includes all the cars and tracks.
We are talking about the Monte Carlo Rally Pack, the X Games Asia Track Pack, Power and Glory Car Pack, Mud and Guts Car Pack, Colin McRae Vision Charity Pack, Ken Block Special Pack and Mini Gymkhana Special pack. That's a lot of content to swallow and even if you already purchased the game, the complete edition will spice up an already excellent game.
Race on!