[Specs, Info and Prices] Dell Inspiron 17 7706 (2-in-1) – Dell's heavy hitter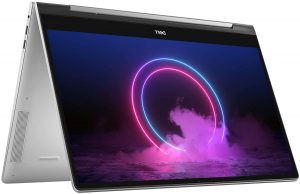 Laptops have developed in such a way that they are no longer, just for outside work or portability. Nowadays, brands create new bigger laptops that sacrifice this portability for an "Awe" factor. Dell chose to try this too and created a powerful device that can be used for productivity and still be flashy and look cool.
Combining the power of Tiger Lake and a QHD display, this is truly a statement piece in Dell's product lineup that is set to leave the message that Dell is not to be underestimated.
Dell Inspiron 17 7706 (2-in-1)
We believe that this laptop is Dell's heavy hitter, a device that combines the power of a workstation and a 360-degree hinge for flexibility. The Inspiron 17 7706 has a big 17-inch QHD screen, with a touchscreen. This means that the device can be used in a variety of different modes, that include the traditional clamshell laptop, tent mode (where the laptop rests on the edges of its screen and keyboard), and tablet mode, where the device is folded completely the other way around.
As for the CPU choices, you have a Core i7 and a Core i5, both Tiger Lake chips, which have inside them the new Intel Iris Xe Graphics G7. The device also comes with an NVIDIA MX350. This means that both GPUs can work in tandem to deliver maximum performance in productivity tasks. The device also features a fingerprint reader, for extra security.
You can find out more about the Dell Inspiron 17 7706 (2-in-1) here.
Dimensions
379.8 x 266.4 x 15.2 ~ 19.3 mm (14.95" x 10.49" x 0.60")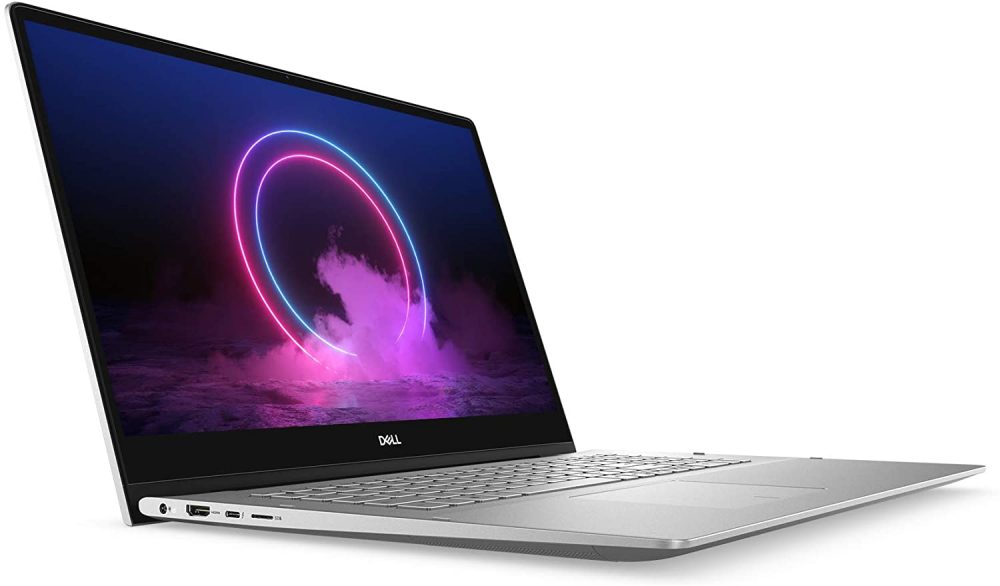 You can check the price of the Dell Inspiron 17 7706 (2-in-1) here: