Sony Xperia Z5 and Xperia Z5 Compact prices in Europe revealed thanks to a Belgium retailer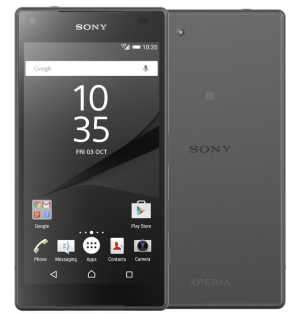 Shortly after the announcement of the new Xperia Z lineup from Sony that includes the Xperia Z5, Z5 Compact and Z5 Premium with the latter being the first handset with 4K resolution, a Belgium retailer, probably by accident, reveals the price for Europe.
However, with all the beefy specs like 23MP ultra-fast sensor, Snapdragon 810 chipset, 3GB of RAM and fingerprint scanner applying to both models – Xperia Z5 and Z5 Compact, you'd be expecting a higher price tag as well. And you are kind of right. Currently, a Belgium online retailer offers the two handsets for pre-order. The store is called Cool Blue and the price of the 5.2-inch version of the smartphone will land at your doorstep for about €749 while the Compact version will be selling for €599. It is quite possible that both smartphones will be taken off the website due to the embargo, but it's nice to know the relative price of both smartphones as soon as they start shipping in Europe.
Source: Browswave