Sony Xperia Z4 Tablet's display offers high maximum brightness, but we've detected screen flickering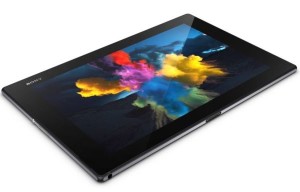 Just a little tease before the actual review comes out – the initial tests of Xperia Z4 Tablet's screen are in and we have mixed feelings about them. While the maximum brightness is more than 500 cd/m2 assuring comfortable usage even under direct sunlight, which is by the way job well done considering the pixel-packed panel (2560×1600), we've also recorded PWM below 67% screen brightness.
Quite surprising to be honest, most smartphones and tablets with LCD panels don't have aggressive light pulsation, but this one has it during most of the time. You can see that screen flickering occurs only at 67% and below, but even then the frequency of the emitted light is 9.5 kHz. This is pretty high and it is considered less harmful so only users with really sensitive eyes will notice it.

Stay tuned for our full review later today.