SK Hynix brings 8GB of RAM to future mid-range smartphones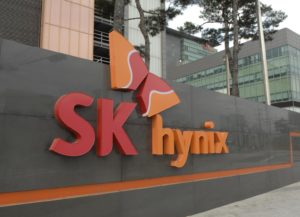 Having problems with multitasking on your smartphone? Well, perhaps most of you have experienced this at least a couple of times irrespective of what brand or model your mobile phone is. Indeed, software applications are growing ever more memory-hungry and it can be quite frustrating at times. However, there are some good news – the South Korean company SK Hynix is working on an 8GB RAM module for smartphones.
If you are after a new smartphone, you may wish to check all the deals here: http://amzn.to/2hPr4mj
Yeah, 8GB! We know it sounds like a lot but let's get into some of the technical details. Each module will have four 2GB chips and the module's frequency is expected to be 3.73GHz whereas its bandwidth will be 29.8GBps. As for the manufacturing process, SK Hynix is using not a very updated one – 21nm – but it will keep the cost low. This is why the new module is most likely to be used in more affordable phones – probably lower mid-rangers or devices around this price range.