Several new notebooks are added to our PWM ranking table (ASUS GL552VW, Lenovo Y700, Dell Alienware 15 R2 and more)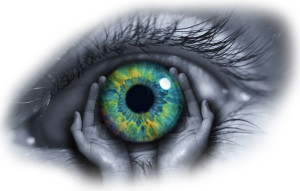 If you haven't already checked out our PWM ranking table, we suggest you do so here and if you are not familiar with the so-called screen flickering effect, you can learn all about it here.
And now the notebooks. Unfortunately, none of them made it to the top 10, but most of them use higher frequencies, which reduce the eye strain. Basically, if the display uses PWM it's preferable that the emitted light pulsates at higher frequencies. The ASUS ROG GL552VW and N551VW, since they both use the same panel, are a perfect example with 20.6 kHz. The same goes for the new Aspire Nitro Black Edition (VN7-592G), but all three notebooks use PWM across all brightness levels.
On the contrary, the Lenovo Y700 and the new Alienware 15 R2 have similar panels with PWM only under 58 cd/m2 and 54 cd/m2, which are practically unusable. We also have a perfect example of a notebook with aggressive flickering and it's present throughout all brightness levels – the ASUS K751LX. The panel flickers at 200 Hz from 0 to 99% brightness.
We strongly recommend searching for notebooks that don't use PWM or at least cause less harm to your eyesight. We will help you as much as we can with our choice by providing frequent and accurate reports about the flickering panels on the market.