Samsung's acquisition over HARMAN is official – biggest purchase yet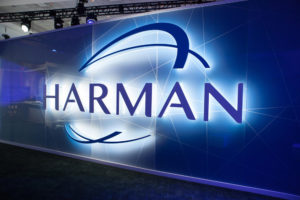 Samsung is the global leader is many segments. Its products range from one of the best smartphones out there to household electronics like refrigerators and washing machines some of which are even smart and contribute to the future of IoT technologies. The Korean enterprise is also a leader in display manufacturing evidence of which is that many OEMs use Samsung's displays in their monitors. Today the big news is that Samsung is officially acquiring HARMAN.
Why is this such big news? Conglomerates like Samsung purchase smaller businesses all the time but HARMAN' case is different. Harman International Industries is the parent company of some of the leading brands in the audio industry including Harman Kardon, Infinity, JBL, Lexicon, AKG Acoustics and Mark Levinson. This is most certainly a win-win situation because this way Samsung can massively improve their audio systems while HARMAN will benefit from the financial support of the larger company. The acquisition cost Samsung eight billion US dollars.
Young Sohn, President and Chief Strategy Officer of Samsung Electronics, and Chairman of the Board, HARMAN stated:
Today is a historic moment for us. The close of this transaction opens the door to create substantial growth opportunities and deliver greater benefits for customers worldwide. We see transformative opportunities in the car – and a future which seamlessly connects lifestyle across automotive, home, mobile and work. Samsung's and HARMAN's leadership in these spaces perfectly positions Samsung to be the preferred partner to our OEM customers. In addition, bringing together HARMAN's iconic audio brands and capabilities paired with Samsung's leading display technologies will deliver enhanced audio and video experiences to consumers and professional end markets. And most importantly, we are enthusiastic about our common vision, the similarities in our culture of innovation, and the added value we can create for customers. We look forward to working with all of HARMAN's employees to execute on our vision.
We can expect some great improvements in Samsung's future products. Maybe Galaxy S9 will take the crown for the best audio experience on a smartphone away from HTC.
You can check all Samsung products here: http://amzn.to/2mdcRyV