Samsung refreshes its Notebook 9 series with Kaby Lake flavors and new stylish shells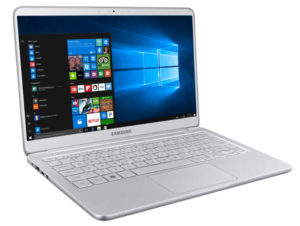 It's been quite a while since we last spoke about notebooks manufactured by Samsung. The name of this company can be frequently seen in our publications but in 99% of the cases it is because of a smartphone. However, today's short article is devoted to the Notebook 9 series manufactured by Samsung.
These models are not out yet but you can use this link to check when they appear on the market: http://amzn.to/2h5L43h
Samsung has refreshed the lineup in question – the 13.3 and 15-inch laptops, to be more precise, using the latest technology to create incredibly light and stylish devices. In addition to this, the manufacturer has aimed to achieve sturdy construction and almost bezel-less Full HD displays.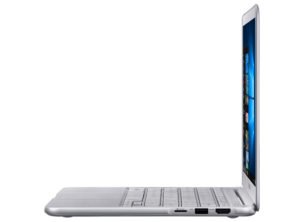 Performance-wise, the 13-inch version will rely on Core i5 or i7 chips from the Kaby Lake generation, whereas the 15-inch model will ship with Core i7 processors only. As far as graphics performance is concerned, both models rely on the Intel integrated graphics solutions.
Other noteworthy facts about the new laptops are the 180-degree rotating screen hinge, 95% sRGB coverage, fast PCIe NVMe SSD storage devices (up to 256GB), and a good number of connectivity options – 2x USB 3.0, 1 x USB-C, HDMI, MicroSD card reader plus an additional USB 2.0 port for the 15-inch model.
These models are not out yet but you can use this link to check when they appear on the market: http://amzn.to/2h5L43h