PWM report: HP ProBook 440 G3's screen flickers from 0 to 99% brightness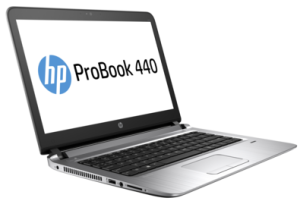 The HP ProBook 440 G3 is one handy little fellow when it comes to business since it's light, portable, has really solid construction, but we strongly advise against using it with the built-in screen for longer periods of time, unless the screen brightness is set to 100%. If you have the chance, use an external monitor.
You can find the laptop and its available configurations here: http://amzn.to/1ojXpRC
That's because the ProBook 440 G3's display emits pulsating light from 0 to 99% brightness and the frequency of the emitted light is just 200 Hz. Anything under 1 kHz is considered to be "aggressive" so even users with not so sensitive eyes will feel the negative impact.

If you still don't know what PWM is, we suggest reading our dedicated piece on the matter. We were also able to do a ranking chart of the notebooks we've tested regarding PWM.