Our M.2 SSD compatibility list updated again – Acer TravelMate X349, ASUS ROG GL502 and more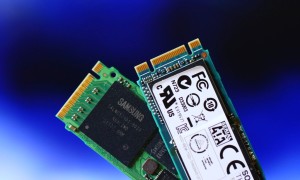 We try to keep track of every notebook's M.2 SSD compatibility we come across and you can see all of them in our list of laptops with their respective M.2 SSD standards. Today we are adding a few interesting notebooks like the ASUS ROG GL502 and the still unreleased Acer TravelMate X349.
Let's begin with the Acer TravelMate X349. It's an ultrabook that's set to launch this October with a number of cool features. One of the best, however, is the support for M.2 PCIe NVMe SSDs. We used an M.2 PCIe NVMe-enabled stick and the BIOS recognized it without the need of any tweaking. Still, we are unsure whether the laptop will ship with the SATA or PCIe drives or both variants will be available.
Anyway, let's move on to the recently reviewed ASUS ROG GL502 – one of the best in class price/performance ratio and, of course, supports the latest PCIe NVMe standard as well. 2280 sticks with B&M keys and M-keys will fit perfectly.
And finally, there's the affordable business solution from HP that supports M.2 SATA SSD sticks – the HP ProBook 470 G3. It features B-key connector and accommodates drives in 2280 size. If you are looking for an affordable 17-incher with the much-needed feature, we suggest putting the ProBook 470 G3 on top of your list. For 15-inchers, the Acer Aspire E5-575G remains as a good choice as well.