Get Red Dead Redemption 2 for free when you purchase HP gaming PCs with qualifying Intel Core i7 or i9 CPUs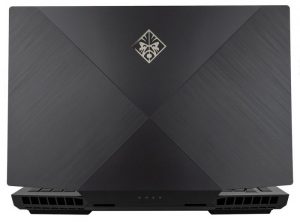 If you want to play the stunning masterpiece Red Dead Redemption 2 (PC version) and you need a new gaming laptop now it's the right time. HP has some good deals on its store combined with an RDR2 copy as well.
Let's check some of the hottest deals.
You can get the HP Omen 17T for $899.99 (was $1,099.99). That is a $200 price cut for a good gaming device equipped with a GTX 1650 4GB video card, 8GB RAM, a fast 256 GB SSD, and a big 17.3″ display. It's a really hot deal.
Another one – the HP Pavilion Gaming – 15-dk0030nr has a solid $200 price cut ($899.99 – was $1,099.99). You can have it with a 9th Gen Core i7 CPUs, 8GB RAM, 256GB SSD, and a fast and efficient GTX 1660 Ti Max-Q.
HP Omen 15T price is pleasant too – $719.99 (was $999.99). Not bad for a gaming notebook equipped with 9th Gen Core i5 CPU, full-blown GTX 1650 4GB, 8GB RAM, and a 256GB SSD.
If you don't need a very powerful laptop HP has something for you too. HP Pavilion Gaming Laptop – 15t is a nice machine configured with GTX 1050 3GB, 15.6″ 1080p monitor, 8GB RAM, and a 256GB SSD. The price – $639.99 (was $799.99). A good deal for a decent machine.
Another good deal with an entry-level gaming device – HP Pavilion Gaming Laptop – 17t. The specs look good – a big 17.3″ 1080p panel, GTX 1050 3GB, 8GB RAM, and a 256GB SSD. If you want a laptop with a big screen this deal should be in your shortlist.
All the deals can be found in this link.