NVIDIA to announce its Pascal mobile 10xx GPUs on 1st of August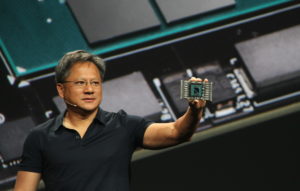 A lot of rumors have been going around since NVIDIA announced its new Pascal architecture. We already saw what the flagship desktop 1070 and 1080 are capable of so we can only guess how powerful and energy-efficient the mobile variants will be. With this pretty useful leak from Videocardz and our insight on the upcoming 1050 and 1060, we can put together even more interesting theories.
However, we have have some solid info when the curtains will finally be lifted. On the 1st of August, the company will announce their mobile Pascal lineup – 10xxM. This aligns with earlier leaks that suggest more Pascal chips coming by the end of 2016 and 2017. Those coming in 2017 will probably be Titan X and Ti successors. We are currently waiting on more info regarding the new chips so stay tuned.
Meanwhile, you can check out all available gaming notebooks here: http://amzn.to/294hENv