NVIDIA RTX 2070 – a significant step up from GTX 1070 in our Top Laptop Graphics Ranking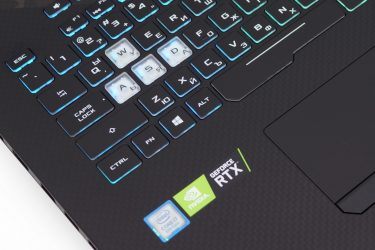 The new Turing architecture from NVIDIA brings us a new generation of GPU's and they're fresh out on the market right now. And the midrange in the lineup RTX 2070 is a fine example of what this architecture is capable of. It stands in the 5th position of our laptop GPU rankings, which you can check out right HERE.
Features of the new graphics card are a new 12nm processing unit, slightly lower TDP (115W), more CUDA cores, faster GDDR6 memory and new technologies like Deep Learning Super Sampling (DLSS) and Real-Time Ray Tracing (RTRT) which will improve your gaming experience a lot.
After running our tests, the results show that it is a rather big bump in performance compared to the last-gen GTX 1070. And that puts it in 5th position, right above the GTX 1080 with Max-Q and GTX 1070 respectively. It's money well spent if you want to play the latest AAA titles on max settings.
The GPU was tested on the ASUS ROG Strix GL704GW – One of the first RTX equipped laptops on the market. The full review of the laptop HERE.
You can check out the full specs and results of the GPU here: https://laptopmedia.com/video-card/nvidia-geforce-rtx-2070-laptop/
All laptops equipped with the NVIDIA GeForce RTX 2070: