NVIDIA reveals the GeForce GTX 1050 3GB – gaming on a very low budget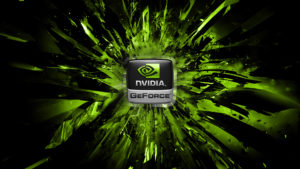 Today is a good day for all of you who are fans of gaming but are also rely on a not particularly big budget. We are happy to share with you that the "green" company launches its new GeForce GTX 1050 3GB graphics card which sits somewhere between the GTX 1050 2 GB and GTX 1050 Ti 4 GB models.
If interested, you can check all currently available NVIDIA GTX 1050 GPUs here: Buy from Amazon.com (#CommissionsEarned)
This new bad boy boasts more CUDA cores (768) than the GTX 1050 2GB (640). However, the latter has a bigger bus – 128-bit vs 96-bit in the GTX 1050 3 GB version. Other than that, they are both clocked at the same 7Gbps. We must note that the smaller memory bus will, of course, result in smaller memory bandwidth than the that of the other two models – 84GB/s vs 112GB/s.
There is no information about pricing yet but it's expected that this product will be in the realm of affordable graphics processors, considering the specifications. If you are into eSports games, you should be able to make good use of the product in question.