NVIDIA reports record Q4 revenue of $2.17 billion for FY2017 – 38% growth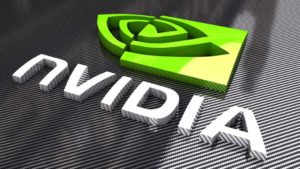 NVIDIA once again reports a record revenue and big growth. It seems that the company famous for its graphics cards is selling better than ever. This is probably due to the launch of their new generation Pascal-based graphics cards. The new GeForce 10 series brings some amazing features. For instance, there is almost no difference in performance between the desktop and laptop version of a certain graphics card. We see the new GPUs getting incorporated in almost every 2017 version of a given notebook with a dedicated graphics card.
Enough with our interpretations, let's talk about numbers. The American company reports a record revenue for its fourth quarter of the fiscal year 2017 of $2.17 billion. That is an 8% growth compared to the previous quarter and 55% (that's more than double!) over Q4 of 2016 fiscal year. The overall full-year revenue of NVIDIA grew with 38% now counting $6.91 billion. This is a record growth when comparing both quarterly and annually.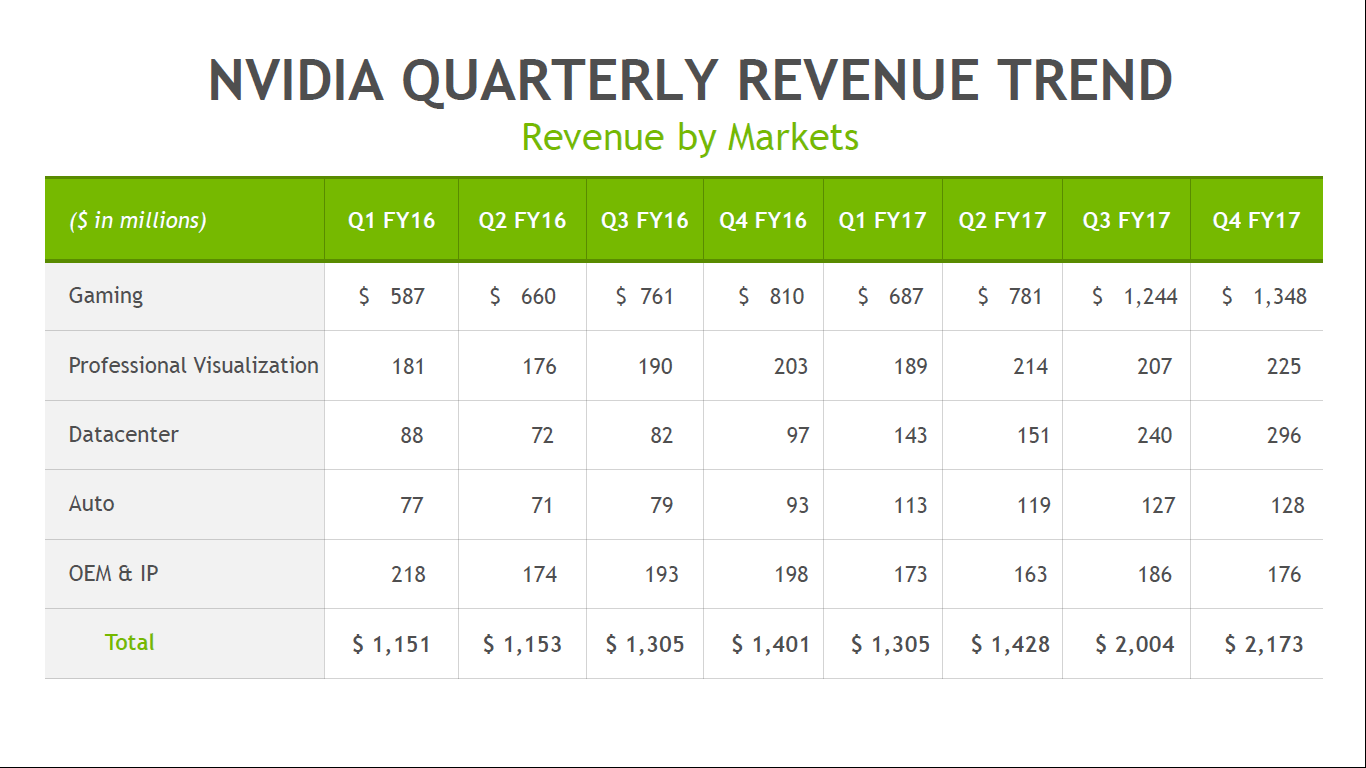 As you can see from the table above, every quarter of FY2017 was better than the respective on in FY2016 with Q3 and Q4 marking a huge increase with the release of the GeForce 10 series graphics cards. We also see that the quarterly growth in income from Datacenter business for Q3 and Q4 of FY2017 rose roughly the whopping three times.
Now the question is how ill the next FY turn out? Will NVIDIA continue its progressive growth and record breaking or the release of AMD's Vega graphics card will put them in a halt? We can't wait to see how the market will develop with all the new tech that is about to launch.
Meanwhile, you can check out all available NVIDIA products over here: http://amzn.to/2kTctWu