NVIDIA releases the GeForce 382.33 WHQL driver ready for Tekken 7 and more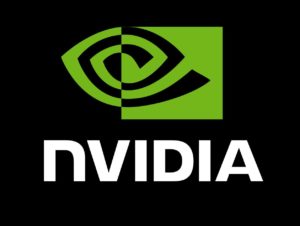 Recently NVIDIA unleashed its latest Game Ready driver, release 382.33. If you've ever wondered what WHQL means, it stands for Windows Hardware Quality Labs, a Microsoft facility that tests and certifies third-party hardware and driver products for compatibility with Windows operating systems. Products that meet the compatibility requirements are then allowed to display Windows logos on product packaging, advertising and collateral and other marketing materials, indicating that the product has met the standards of Microsoft and that the product has been designed to work with the Windows operating systems. Once a product has received the WHQL logo it is listed on the Microsoft Hardware Compatibility List. Game Ready means it's been optimized for the newest AAA games that are the highest selling or have the highest production values. In this case, the driver supports the recently announced Tekken 7 and Star Trek Bridge Crew. 
You can check out a few example AAA games here
Now that we know what we're dealing with, here's the list of changes that the driver comes with:
Changes and Fixed Issues in Version 382.33
The following sections list the important changes and the most common issues resolved in this version. This list is only a subset of the total number of changes made in this driver version. The NVIDIA bug number is provided for reference.
[TITAN X][3D Vision][Windows 10 Creator's Update]: The Windows Store does not open when 3D Vision is enabled. [1906805]
[GeForce GTX 1080Ti][Prey 2]: Stuttering occurs during gameplay. [1902201]
[GeForce GTX 1070][Windows 10 Creator's Update]: In the multi-display mode, extended monitors cannot be put into sleep mode. [1916554]
[GeForce GTX 1060]: Blue-screen crash occurs pointing to driver (Nvlddmkm.sys) after the system reboots from sleep mode. [1814559]
[GeForce GTX 970][SLI]: SLI cannot be enabled unless Norton 360 is disabled or Windows is booted in Safe Mode. [1919094]
Check out all available NVIDIA products and their prices here
And here's some download links:
Desktop:
Win10-64
Win10-32
Win7/8/81-64
Win7/8/81-32
Notebook:
Win10-64
Win10-32
Win7/8/81-64
Win7/8/81-32
Happy hunting!