NVIDIA releases its new 358.50 WHQL drivers just in time for Star Wars: Battlefront Beta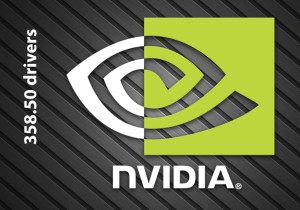 NVIDIA has just released its new 358.50 WHQL drivers that don't offer much of an improvement, but they are released just in time for the Star Wars: Battlefront game. EA has opened the Beta stage for PCs and you can download it now and play for free.
Aside from the Star Wars: Battlefront optimization, the new drivers include OpenGL ARB and OpenGL ES 3.2 support and some extended functionalities for GAmeWorks VR and SDK. There are also added a few SLI profiles to ShadowPlay and GameStream as well as Stereo support for DirectX 12 SLI and 3D surround. To the SLI profiles have been added Layers of Fear, Miscreated, Trainz: A New Era, and Zui Zhong Bing Qi.
More information about the new release can be found in the official release notes here: http://us.download.nvidia.com/Windows/358.50/358.50-win10-win8-win7-winvista-desktop-release-notes.pdf
And you can download the latest drivers here: http://www.nvidia.com/Download/index.aspx?lang=en-us