NVIDIA GeForce GTX 980 (for notebooks) is the new leader in our GPU ranking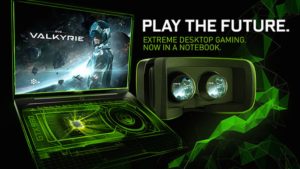 It's been a while since we tested the Predator 17X – an extreme version of the standard Predator 17 with desktop-like performance – but we thought we give you an update of our ranking table because we have a new leader. It's the GTX 980 but for notebooks with overclocking capabilities delivering desktop-like performance on 17-inch notebooks.
You can find the Predator 17X's configurations and prices here: http://amzn.to/2aC89UY
However, we were a bit surprised to find out that the single-GPU configuration blows past the SLI and CrossFire configs on Alienware machines we've tested in the past. It seems that the SLI GeForce GTX 880M setup along with the CrossFire AMD Radeon R9 M290X can't beat the almighty GTX 980. In fact, according to synthetic benchmarks, the GTX 980 delivers as high as 12% better performance than the aforementioned SLI and CrossFire configurations and in our opinion, it's preferable to go for the single-GPU configurations because games don't always offer good CrossFire and SLI support and optimization. So the few extra bucks for the newer GTX 980 on the Predator 17X will be worthwhile. Not to mention the huge performance gap between the GTX 980 and GTX 980M – as high as 17%, which translates into much more frame rates when gaming.
Check out our GPU ranking table here and don't miss to visit the dedicated GTX 980 page as well here.
We also suggest reading our extensive comparison article between the GTX 980 and GTX 980M.