NVIDIA GeForce GTX 1080 Ti soon on notebooks? Amazing performance and specs leaked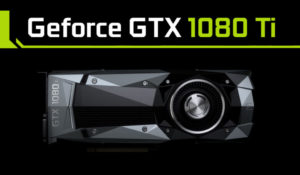 Well, folks, it's still not official but it seems that we could see the NVIDIA GeForce GTX 1080 Ti in a laptop anytime soon. A few images were leaked over at NotebookReview's forums that show a mobile configuration featuring an unknown graphics chip that seems to be the GTX 1080 Ti. It also reveals amazing 3DMark scores.
The configuration spotted is made by Clevo which is known for their high-end gaming notebooks that feature desktop LGA processors. This build runs with an Intel Core i7-7700K and 64 GB of DDR4 RAM. The unknown graphics card carries the ID 10DE 1BF0 – 1558 7879 and 3DMarks recognizes it as a NVIDIA graphics card. The unknown chip features 11 GB of GDDR5X memory, 3584 CUDA Cores, it has a bandwidth of 484.4 GB/s and the base clock speed is 1481 MHz while the Boost frequency goes up to 1582 MHz. These specifications match the ones of the desktop GTX 1080 Ti so we can be pretty certain that we have the mobile version here.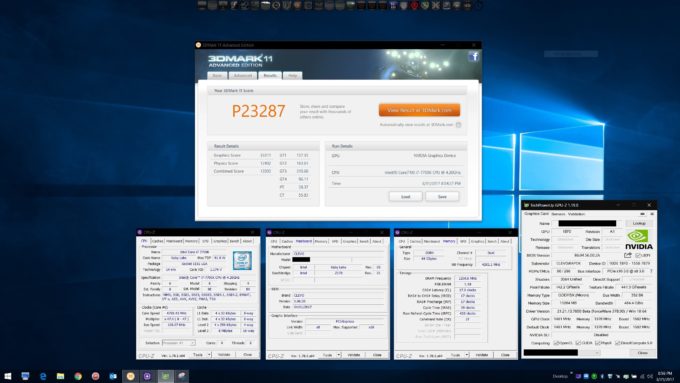 The GTX 1080 Ti notebook model will most certainly be featured only in ultra high-end devices not only because of the specs and the price it will probably carry but because of the power it needs. The graphics chip has a TDP of 250W which isn't anything hard for a desktop but for laptop it's a hell of a demand. The notebooks featuring it will have to be really bulky and with big batteries to support this kind of power. Both NVIDIA and laptop manufacturers will have to work hard on power optimization and consumption.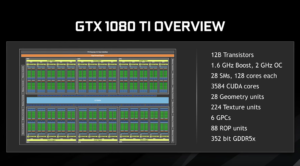 And now, let's get to the fun part. The leak shows a screenshot from 3DMark 11. There we can see that the configuration managed a score of over 33 000 (33 311 to be precise). To comprehend this number better we will compare it to an average result that the desktop GTX 1080 gets – 27-28 000. In other words, we can expect really great performance.
Is that going to be the final version? When will it release? How much would it cost? These are all questions that we can not answer at the moment but one thing is for sure – it's going to be expensive and amazing and we hope to see it as soon as possible.
Meanwhile, you can check out all available NVIDIA products over here: http://amzn.to/2inSKeA