Need help finding the right laptop for Fortnite?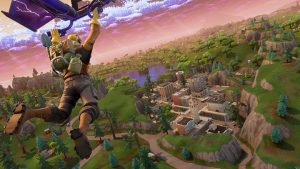 You have probably noticed a new addition to our homepage that is actually a quite promising new project for LaptopMedia. As we are often asked for advice on what machine would be suitable for this or that game, we've decided to make a "Gaming Rankings" that offers a list of the Top 100 Best Laptops for "x" game.
Currently, we have a good number of games and laptops included but we are planning to increase their number. In this way, our readers will have more accurate test results and a greater variety of devices to choose from.
The layout of each publication is pretty straightforward – we begin with some general info on the titles, then we include a download link, some filters that will help you select, and then the list of laptops itself.
And so, we urge you to go and take a look at our article dedicated to the Top 100 Best Laptops for Fortnite.