Need for Speed makes a triumphant return with Unbound, a brand new art style, and a big cameo by A$AP Rocky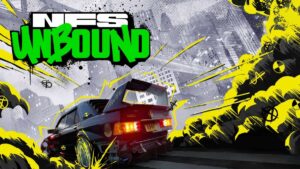 While the sim racing community has its fair share of serious racing titles to pick from, if you just need a game where you can drift around and get up to shenanigans, there's nothing but the Need for Speed franchise.
The series of games inspired several generations of fans and probably ushered some to become motorheads. The new upcoming addition is Unbound, a game that focuses as much on the story as it does on the racing.
The new game goes back to the roots of modding cars heavily, as even a souped-up old beamer can show some modern supercars who's boss.
Need for Speed Unbound: System Requirements
| | Minimum | Requirements |
| --- | --- | --- |
| Operating System | Windows 10 64-bit | Windows 10 64-bit |
| Processor | Ryzen 5 2600, Core i5-8600 | Ryzen 5 3600, Core i7-8700 |
| Memory | 8 GB RAM | 16GB RAM |
| Graphics  | RX 570, GTX 1050 Ti | Radeon RX 5700 (8GB), GeForce RTX 2070 (8GB) |
| DirectX | Version 12 | Version 12 |
| Storage | 50 GB | 50 GB |
Taking a look at the CPU requirements, you should be good to go with any 10th Gen laptop processor from Intel or the Ryzen 4000H-series from AMD, with the newer generations being better of course. The graphics are where there are a lot of variations, as laptop GPUs aren't as powerful as their desktop counterparts. However, the 30-series from NVIDIA and 6000-series from AMD will be able to run the game at good settings and framerates. If you want a great 1080p 60FPS+ experience, an RTX 3060 or an RX 6600M is right for you.
Some of the best-performing RTX 3060 and RX 6600M come from the same brand, as the Legion 5 from Lenovo takes good care of GPUs from either manufacturer. There are several AMD Advantage laptops as well, which combine Ryzen CPUs with Radeon graphics. Some of these include the MSI Alpha 15 and MSI Delta 15 laptops.

Here are other laptops with the RTX 3060:
Here are other laptops with the RX 6600M:
And here is the trailer for the new Need for Speed Unbound, which looks fast-paced, while the new art style and effects look quite good and stylized. With the appearance of A$AP Rocky, we see a lot of hip-hop and rap influence in the music selection, and the graffiti-inspired branding. The graphics are looking sharp as well, reminding us a lot of Spider-Man: Into the Spider-Verse, which was unlike anything seen before and definitely deserved praise.