MWC 2017 will not witness the Galaxy S8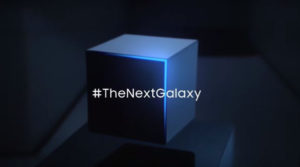 It really is unfortunate that we did not see the so long awaited Samsung Galaxy S8 at the Consumer Electronics Show 2017 in Las Vegas. The arrival of this year's flagship will be a bit later than usual which is perhaps due to the new and bigger security check.
Earlier today we shared with you a short publication on the 8-point security check adopted by Samsung so you may also jump over and take a quick look.
You could also browse through the currently available Samsung smartphones here: http://amzn.to/2j4SUIa
So, when are we going to see this new beauty out? Well, unfortunately, there is no answer to this question yet. Thus far we have been accustomed to seeing this company's flagship just before the Mobile World Congress in Barcelona and then at the event itself but it seems that this year things are going differently for the Korean company. Of course, a short delay should not be a problem if we are later presented with a safe, advanced and elegant product.