MSI reveals three new gaming notebooks with 120Hz displays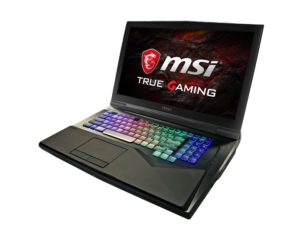 Computex 2017 is a wonderful time for gadget lovers. Every major manufacturer uses this event to showcase and announce its latest tech. We already saw a new design by NVIDIA to shrink down gaming notebooks and some premium ones from ASUS. Now is MSI's turn to show three new gaming notebooks all of which feature a highly responsive 120Hz display.
First off, it's the new MSI GT75VR enthusiastic notebook. This bad boy pack all the goods one gamer could ask for. As we mentioned you get a 120Hz display to make gaming experience as immersive as possible. The display also supports HDR color so you can edit HDR content on it – a feature never seen on a notebook before. This feature combined with the notebooks VR capabilities makes it ideal for some serious work. In terms of performance, you get only the best – Intel Core i7-7820HK and as of the GPU you can choose between a GTX 1080, a GTX 1070 or two 1070s in SLI. Another great feature si the RGB mechanical keyboard.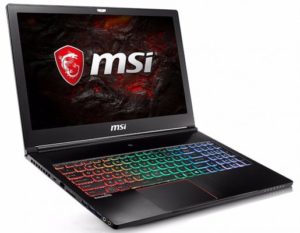 Moving forward, there is the MSI GS63 Stealth Pro. Again equipped with a 120Hz display with just 3ms response time. The third new notebook is the MSI GS73VR which is VR capable and has a slightly higher response time of 5ms. Both notebooks are equipped with a GeForce GTX 1070 GPU and a Core i7 CPU. Their keyboards are manufactured by Steelseries.
There is no information regarding a release date or price but we should see them hit the market in the following months. Meanwhile, you can check all MSI notebooks over here: http://amzn.to/2r7glrD